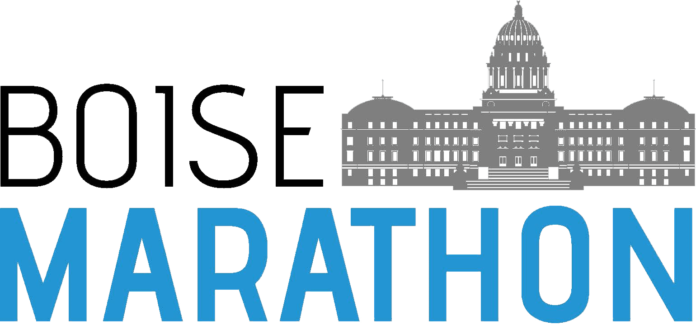 To support Marathon Investigation, you can make a contribution by clicking on the bottom of the page, or by going to Paypal.me/marathonsleuth or Venmo:@MarathonInvestigation. Everyone's support is appreciated!
The Boise Marathon was held on Sunday, October 24th. The race was under new management for 2021. Note: In 2018, The Onward Shay Boise Marathon partnered with Marathon Investigation. There was no partnership in place for this edition of The Boise Marathon.
The group responsible for coordinating the 2021 Boise Marathon is The Go Agency. I went to their website and it was immediately clear that their focus is not putting on road races, or anything similar. Their homepage references events, branding, photography, social media and drones, among other things.
Besides The Boise Marathon their event page lists music festivals, tacos, a winter carnival and an off-road stampede.

What Went Wrong?
The better question would be what went right? The course was poorly marked, there was little to no aid available to runners. Even the lead marathoner had to hold back for fear of making a wrong turn (according to this article).
Just some of the complaints follow
The promised t-shirts were not given to the runners.
No electrolytes or beverages at aid stations
No volunteers at aid stations
The race did not clean up the trash and road markings in a timely manner.
Runners ran either too far, or not far enough due to vague or non-existent course markings.
There was no medical or food at the finish.
There is not a single positive review (that I can find) for this race.
The Results
The Boise Marathon is advertised as a Boston qualifier. Unfortunately, I don't think they can honestly validate any runner's result. A look at the top results shows clear issues. They show the third place female ran a time of 2:44. She is normally a 5 hour marathoner.
The overall male winner is showing a significant negative split, running about 7 minute miles to start, and running sub 5 minute miles for the last 11 plus miles.
| | | | |
| --- | --- | --- | --- |
| Time | Overall Pace | Total Miles | Split Pace |
| 1:43:51 | 0:06:54 | 15.05 | 0:06:54 |
| 2:37:56 | 0:06:01 | 26.22 | 0:04:51 |
To be clear, I am not accusing these runners of cheating. They were likely misdirected, missed a turn, or mis-categorized. There are many more examples like those above.
The Go Agency's Response
Last week, I wrote the the race organizers, they responded on Mionday afternoon
Good morning Derek,

First and foremost, we want to apologize to our runners about their experience on this course.

We understand that signage was a major issue during this race and take full responsibility. We recognize that our interactive maps sent out prior to race day did not alleviate confusion about the course. Next year, we will make sure that we have more than enough signage to ensure that this confusion never happens again. We have planned to color code our signage specifically to each distance.

In regards to no one on the course to direct runners, we are addressing the issue with the groups that were meant to be on the course who did not fulfil their responsibilities. We understand how deeply this affects the course and our runners and will make sure to have a reliable group next year.

We also want to apologize for the lack of aid at the aid stations. We tried to replenish stations as quickly as possible, but understand that the supplies shouldn't have run out in the first place.

Our t-shirts are printed in house and are still being worked on. We experienced delayed shipping due to the pandemic, and wanted to make sure that we had more than enough shirts to give to runners before we started handing them out.

We have already started building a runners board with people in the running community to confirm that none of these issues will happen in the future.

We appreciate all of our participant's feedback and are taking notes to have a successful race next year.

With all this being said, we want to make things right for all of our participants and offer a free re-entry into one of our three races next year.

Thank you again,
The Boise Marathon Team
I won't pick apart every part of the response, but to say that reports are not that they ran out of supplies and aid, but that at many points aid was never put out in the first place.

I also am not comfortable with them laying the blame with another group for not being on the course. When you run an event, it's your responsibility.

I'm sure there are some that may take the free entry and take their chances next year – if there is a next year with this organization and this race. I would expect/hope that the City of Boise think hard about issuing permits to this organization given the failure of this event on every front. For out of towners who paid over $100 for the marathon, and paid for travel and hotels, a free entry which would require additional airfare, travel and hotel costs seems hollow.

The saving grace may have been the colder weather. Had it instead, been unseasonable warm, the lack of water, gatorade, gels could have been much more tragic.
Support Marathon Investigation
To support the site, please consider making a small contribution.Your contributions help to cover the costs associated with running Marathon Investigation.