Brandon has never been a fast runner. Like many of us, it seems that his goal was just to finish the distance. He has run quite a few half marathons and marathons over the years. He even completed The Goofy Challenge at Disney in 2012. He ran The Half Marathon in in just under 3 hours, and the next day, he ran the full marathon in over 6 hours.
Nothing in his history suggests that he was capable of qualifying for Boston.
2018 Philadelphia Marathon
Brandon's 2018 Philadelphia Marathon is an outlier.

Brandon has an official time of 3:08:XX at The Philadelphia Marathon. Prior to this race, he's never broken broken 5 hours in any marathon, going back to 2003. Most recently he finished The Oklahoma City Memorial Marathon in over 7 hours.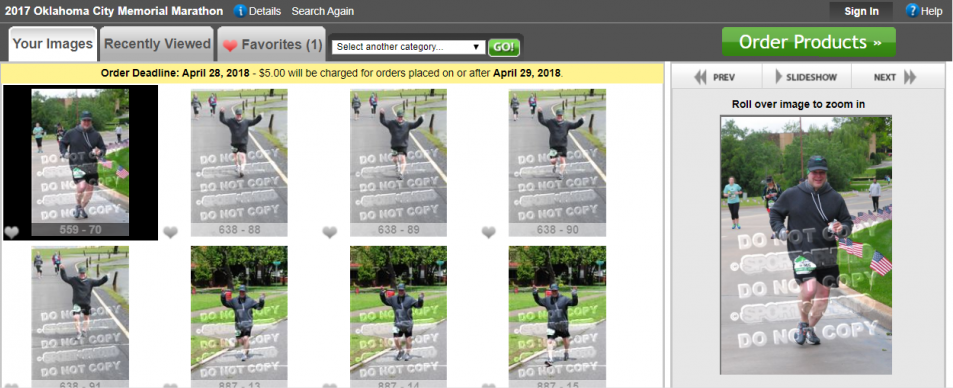 Suspicions were raised simply based on his Philadelphia finish time. The suspicions were confirmed through the photographs. The Philadelphia runner was not Brandon.
I have no reason to believe that the "mule" ran with the intention of earning a BQ time for Brandon. It is likely that he purchased the bib from Brandon and that Brandon took advantage of the situation. Neither is without blame, but I don't know that the Philadelphia runner took the bib with the intent of running a Boston Qualifying time for Brandon.
2020 Boston Marathon
The Boston Marathon is a little over a month away, and Brandon is registered. He used a time that someone else ran while wearing Brandon's bib. Brandon presumably took an entry away from someone that legitimately earned a spot.
I am forwarding the evidence to The BAA and to The Philadelphia Marathon. To be clear, I have been critical of The Philadelphia Marathon in the past. This incident was not Philly's fault. I am confident that The BAA and Philly will act on this matter and that Brandon will not be able to permitted to participate in The Boston Marathon.
Support Marathon Investigation
To support the site, please consider making a small contribution.Your contributions help to cover the costs associated with running Marathon Investigation.