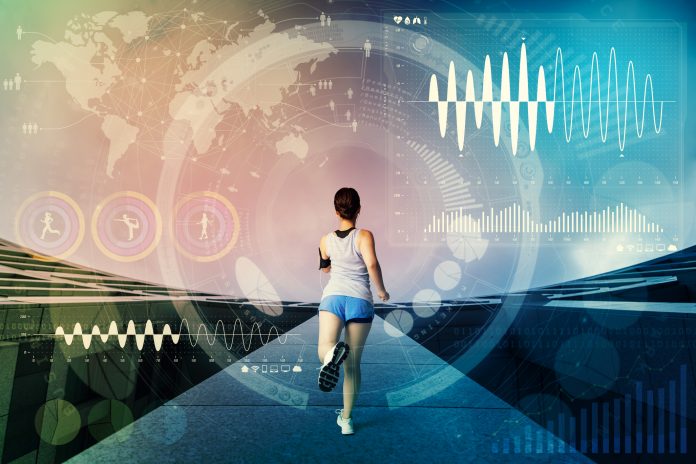 We all want life to get back to normal. Unfortunately we are probably a long way off from getting back to normal. Until then, we all should do what we can to be responsible, and to help slow the spread of COVID-19. There is a lot we don't know about the virus. It does seem clear that it is easily spread from person to person. This is evidenced by the examples of spread in nursing homes and prisons. Given this reality, at the very least, we should be avoiding unnecessary physical contact with people that don't live with us.
Call Us Irresponsible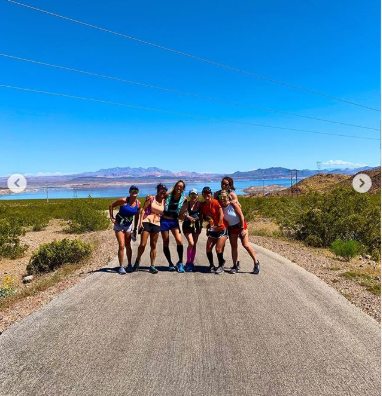 On what would be Marathon Monday, the above group of runners went on a group run of 26.2 miles.
Call us irresponsible, but for one morning social distancing was ignored. I needed every single hug today, the first physical contact I've had with ANYONE in over a month. 
She received some backlash on Instagram. The poster mused that maybe she shouldn't have posted the photos. She did not regret running with her friends.
There is a bit of risk we take when we get our groceries, prescriptions, or picking up take out from a local restaurant that we want to support. But going for a group run is an activity that should wait. It is not supporting the local economy. It is a selfish act. Please, act responsibly. Going on a group run with 5 friends, exchanging hugs before going back home is not being responsible.
My friend Brian Davis has been studying and graphing all sorts of COVID-19 data early on. This is not the flu, and deaths are surpassing many other (non contagious) causes of death in The U.S.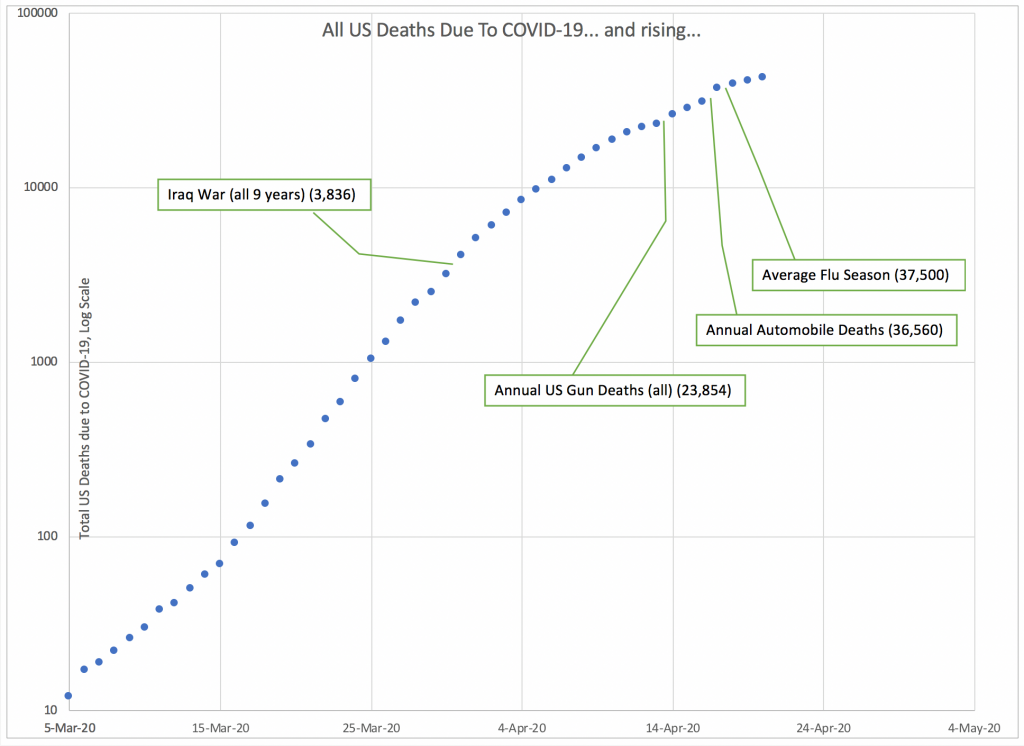 Everything is different now. Everyone wants life to go back to how it was just two months ago. We all would love to go to our favorite restaurants, hang out with all of our friends, go for group runs, and participate in actual races. We can't live like this forever, both as social beings, and as a global and national economy. But, if we just flip the switch too quickly, we risk starting back at square one.
Many (myself included) have been furloughed, or laid off from our jobs. Local businesses will close forever, some races will not survive. Limiting our interactions, and being responsible when we do interact with others will allow us to slowly start to go back to normal.

When we started social distancing there were less than 100 total confirmed deaths due to COVID-19 in The United States. To date, there are 56,000 confirmed deaths in America. Since April 7, the average daily deaths have been over 2,000 per day. We can't live like this forever, but these #s should make it clear why we can't flip the switch and stop with social distancing.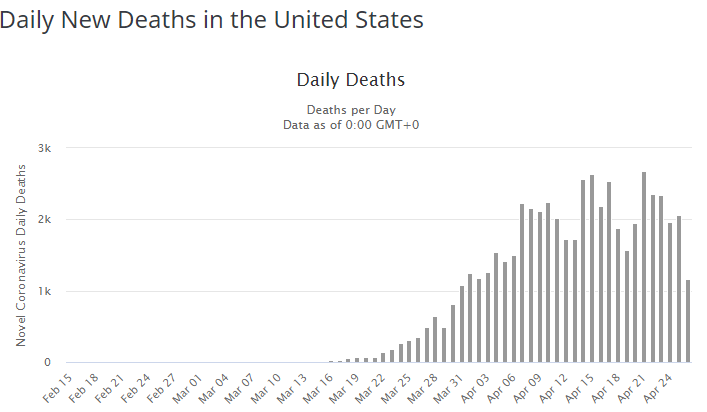 Virtual races are one way we can still feel the sense of competition while acting responsibly.
Virtual Races
Virtual races are helping to fill the void. Instead of canceling races, many organizers offered a virtual option. The races already had boxes full of medals and shirts, and the virtual race allowed runners to run the distance, and earn their swag while supporting their local race.
Other races have been setup after the current restrictions were put into place. I closely followed The Quarantine Backyard Ultra. The race followed the format created by Gary Cantrell (a.k.a. Lazarus Lake). Over 2400 runners signed up to run 4.16667 mile loops every hour until they could no longer continue. Michael Wardian was crowned the winner after 63 hours of running.
I have signed up for The Virtual Race Across Tennessee 1000k. Runners have all summer to complete the (slightly over) 1000 kilometer distance that it takes to run across Tennessee. For those that are especially ambitious, they can chose to run back across the state to complete over 2000k. To date there are over 3750 runners signed up. Gary expected about 100 runners to register. There is also a link for runners to donate to Feeding America/Tennessee. This race is being put on by Gary Cantrell (Laz). As of Sunday afternoon, Laz reported that runners have donated over $22,000. He also expects to donate more funds through the race once all expenses are accounted for. Runners are on the honor system for this race. Everyone gets a tshirt, and finishers get a medal.
For $25, you can participate in a 12 hour virtual race put on by Obstacle Racing Media. They put on their first virtual race on April 18th. The top male and female winners each won over $1000. Their next race is on May 30th. They have yet to announce the prize structure, but promise lots of great prizes.
Marathon Investigation partner 6AM Run is also putting on a virtual event of their own. On June 6th and 7th, they are holding #RunningIsNotCancelled Virtual run. You can choose from a variety of distances, and you can choose a charity to support.
I am in no way being compensated for posting these events and get nothing if you sign up. If you want to support a charity, or your local races, signing up for a virtual race is a great, fun way to do so while maintaining a sense of community and virtual togetherness. However, if there are prizes involved, and someone is suspected of cheating to get a prize, I will not hesitate to investigate.
Support Marathon Investigation
If you are able, please consider making a small contribution to Marathon Investigation. You contributions offset the costs of running the site. Additionally, if you are shopping on Amazon, you can use this link, and I will earn a small percentage of nearly everything you purchase It costs you nothing, and helps support Marathon Investigation.