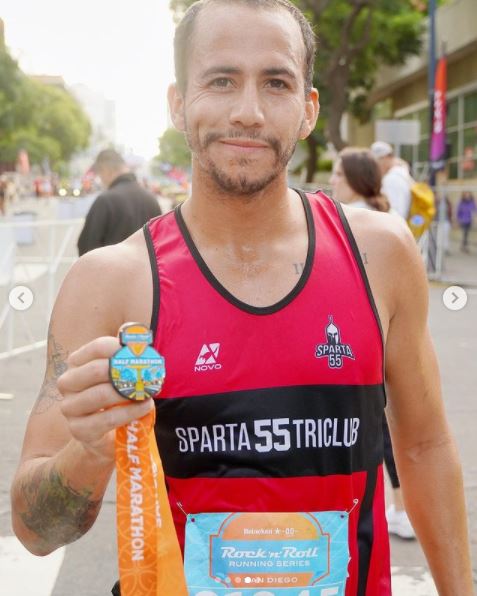 To support Marathon Investigation, you can make a contribution by clicking on the bottom of the page, or by going to Paypal.me/marathonsleuth or Venmo:@MarathonInvestigation. Everyone's support is appreciated!
Just about every weekend I receive messages regarding bib swappers placing at the top of age groups. This past weekend was no exception.
In this case, the runner made it easy to detect. The runner posted the result on their Instagram page.
The runner is identified as the founder, owner and head coach of Sparta 55.
4th Overall Female Finisher
The runner is shown wearing bib # 21245. The owner of the bib was a female, and Allan's result currently resulted in Carolina placing 4th overall and 2nd in her age group.
Summary
I probably sound like a broken record at this point. But, it is incomprehensible to me how a coach and a runner capable of a 1:20:00 half marathon could not anticipate the likelihood that his participation using this bib would likely effect the outcome of the women's race. Either this runner was stunningly oblivious to his placement in the female rankings, or just did not care that his illegal participation affected legitimate competitors.
I have reported this result to the race, and anticipate that they will adjust the results. In the past, RnR has banned participants for using other runners' bibs or for allowing others to use their bibs.
Support Marathon Investigation
To support the site, please consider making a small contribution.Your contributions help to cover the costs associated with running Marathon Investigation.