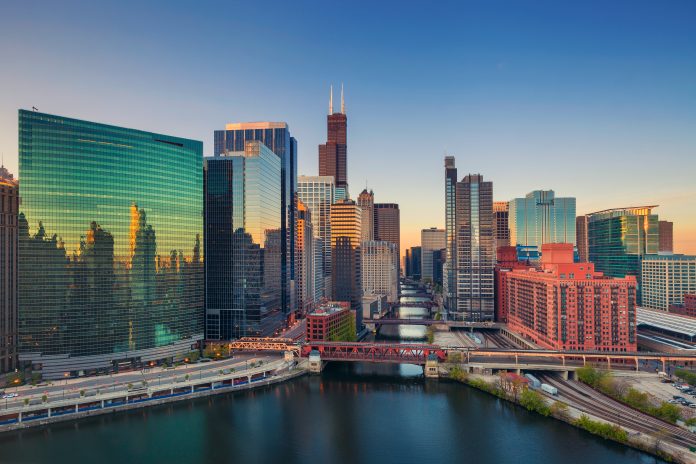 To support Marathon Investigation, you can make a contribution by clicking on the bottom of the page, or by going to Paypal.me/marathonsleuth or Venmo:@MarathonInvestigation. Everyone's support is appreciated!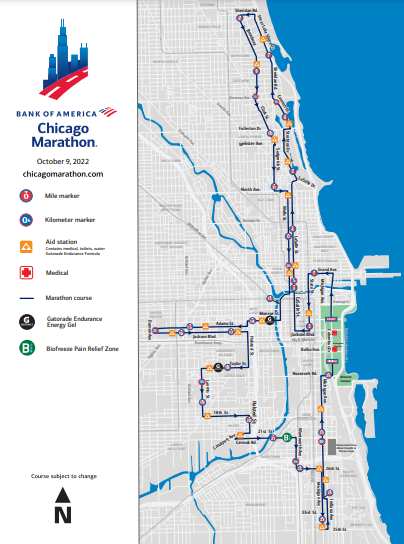 Almost immediately following the Chicago Marathon, I began to receive emails about runners with suspicious splits. In particular I received reports of suspicious splits between 35k and 40k. Looking at the map, it is easy to see how runners could cut over 2 miles off the course by skipping the right turn on Michigan Avenue, and instead, turn left on Indiana Avenue.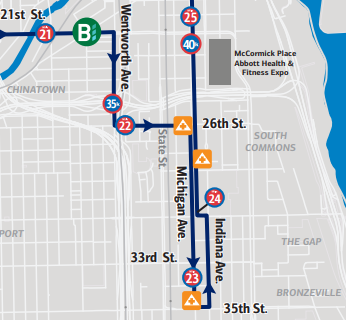 How Many Runners Cut the Course at This Point?
7 Runners that obviously cut the course at Michigan Avenue were disqualified. These runners finished between 2:39:56 and 5:04:58. They logged splits between 3:32 per mile to 5:53 per mile.

Unfortunately this is only the tip of the iceberg. I've identified an additional 40 runners that, in my opinion, very clearly cut this section of the course.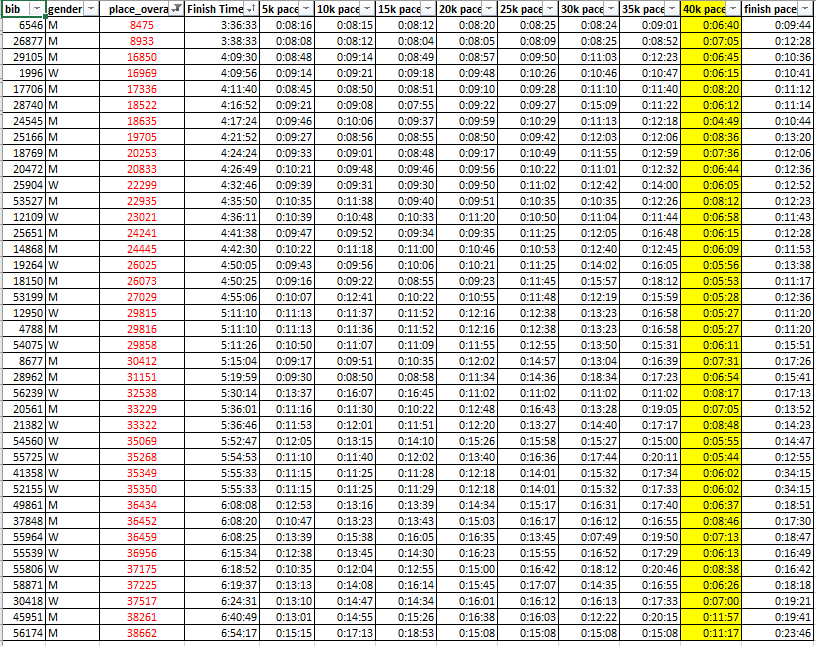 In total, at least 47 runners cut this portion of the course. In all likelihood, the # is higher. I only included those runners where I felt there was no doubt.
There are a couple runners that I felt were worth additional analysis
Runners of Note
Bib # 6546 -3:36:43 (BQ Time) – 40k pace 6:40 per mile
Bryan ran in The 2022 Boston Marathon, finishing in a time of 3:43:26. He was a bit over the time he needed to re-qualify for Boston. His Chicago time would qualify him for The 2023 Boston Marathon. He has not been disqualified.
Bib # 23490 – 3:57:55 – 40k pace 4:08 per mile
Ericka did not qualify for Boston, but was clearly claiming her Chicago result was legitimate on social media. She posted a manual Strava entry claiming a 10 minute PR.

Additionally, she missed the 30k split during a previous P.R. at The 2021 Mo Cowbell Marathon. Probably not enough by itself to warrant a DQ, but a little more suspicious given her disqualification at Chicago. Her pace didn't change noticeably on the section with the missed split, but she did improve her placement from `80th place to 103rd place during the section where she missed the split.
After her Mo' Cowbell race, she posted on Facebook:

Summary
Given the opportunity, there are some runners that will take shortcuts. Some of the runners in Chicago seemed to be running strong races, but threw it away for a PR, or a Boston Qualifying time. Others were struggling, and likely just wanted their race to be over – maybe they did not have ill intentions, but they never should have crossed the finish line once they cut the course short. They certainly should not have taken medals, or proclaimed their victories on social media as some of these runners did.
I will forward this to Chicago, and keep an eye on the results for future disqualifications, particularly when Boston Qualifying times were "earned".
Support Marathon Investigation
To support the site, please consider making a small contribution.Your contributions help to cover the costs associated with running Marathon Investigation.