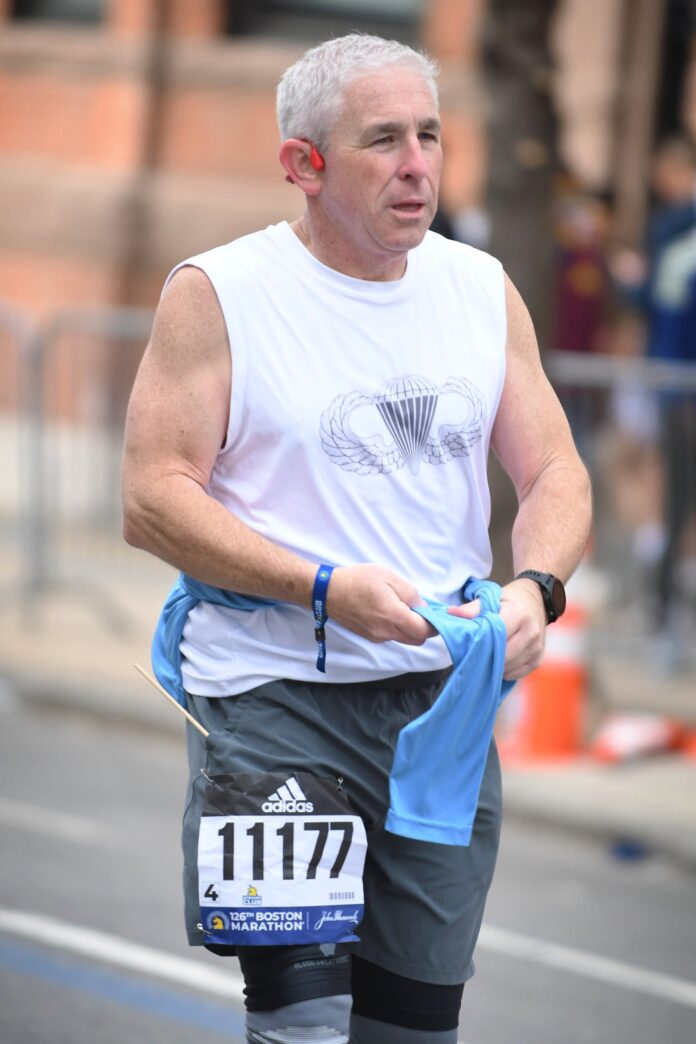 To support Marathon Investigation, you can make a contribution by clicking on the bottom of the page, or by going to Paypal.me/marathonsleuth or Venmo:@MarathonInvestigation. Everyone's support is appreciated!
Last week, I wrote an article detailing the process used to prioritize my review of Boston Marathon results. Not long after I started the review of 2022 results, I identified a runner that used a Bib Mule to qualify for both the 2021 and 2022 Boston Marathons.
Reason for Review
John ran a qualifying time of 3:14:42 at The 2021 NYC Marathon. He finished The Boston Marathon with a time of 6:24:55. This variance in of itself isn't necessarily a reason to be suspicious. My next step is typically to look at the runner's historical results. Generally I am looking to see what time is more typical for a runner. Was the 6:24:55 an anomaly, or was the 3:14:42 the outlier?
2020 Walt Disney Marathon – 7:05:03
2020 Georgia Marathon – 5:47:20
2021 Fort Lauderdale A1A Marathon – 6:32:07
2021 Boston Marathon – 6:00:09 (Non-qualifying Entry – presumed charity entry)
2021 New York City Marathon – 3:14:42
2021 Dallas Marathon – 5:35:24
2022 Boston Marathon – 6:24:55
2022 Mayor's Marathon – 5:45:36
2022 Detroit International Marathon – 5:35:20
2022 New York City Marathon – 6:08:19
The outlier is clearly his 3:14:42 NYC Marathon result. I first looked at his NYC splits, and they appeared fine. Next I looked at photos of the two races.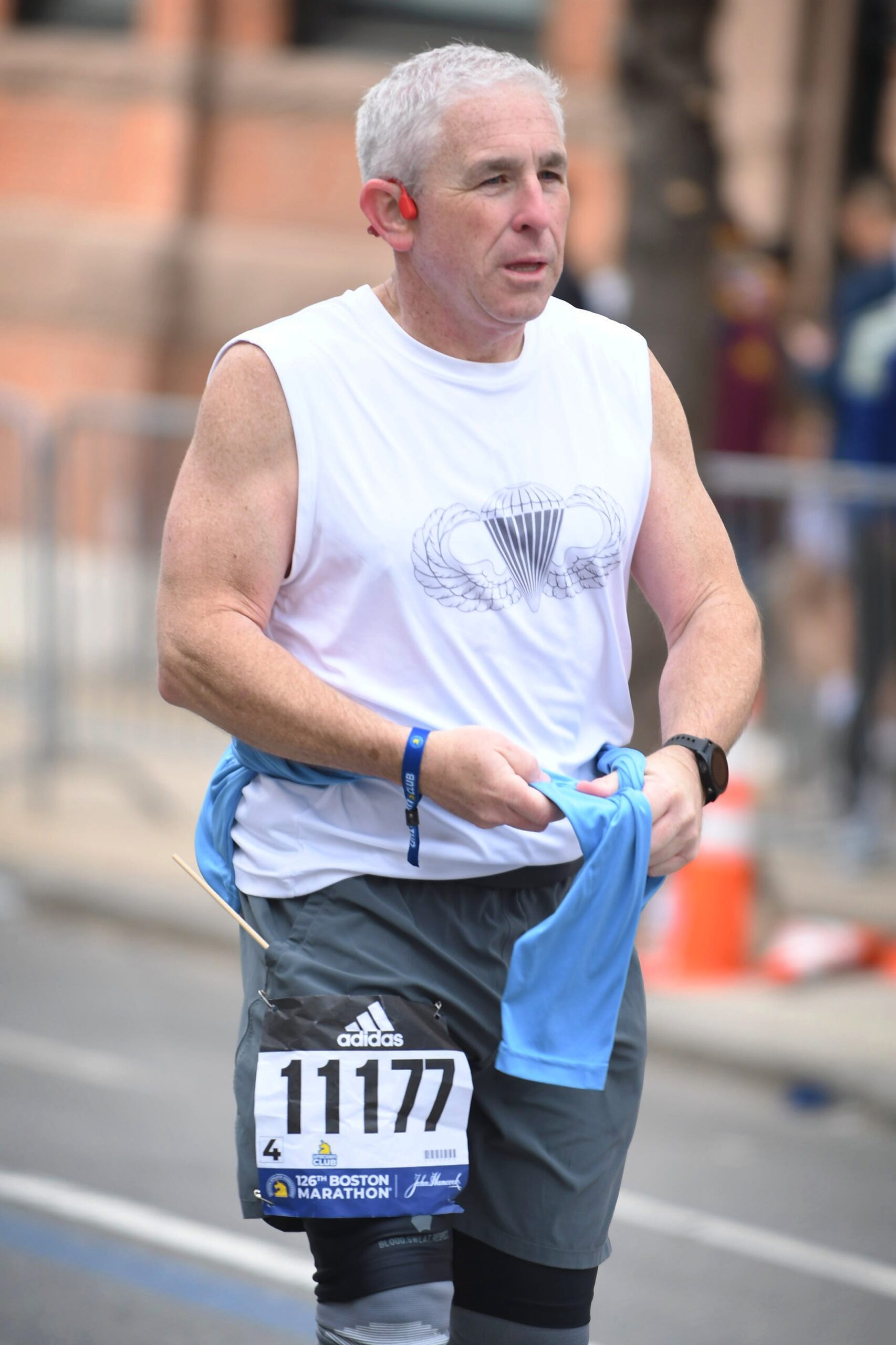 It was clear to me that these were two different runners. To be sure I looked at photos of John's other races. They were all comparable to his 2022 Boston Marathon photo. Same knee braces, watch on the left hand, same overall appearance.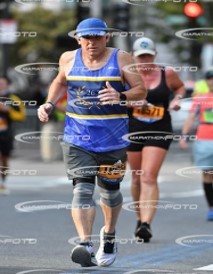 Summary
It is clear that someone else ran with John's bib at The 2021 NYC Marathon, and that John used that time to run in The 2022 Boston Marathon. The New York Road Runner's (NYRR) have a strict policy forbidding runners from selling or giving their bibs to other runners. In all likelihood this should result in a ban for the runner (as well as the bib mule if he is identified). The runner is also being reported to the Boston Athletic Association (BAA).
Support Marathon Investigation
To support the site, please consider making a small contribution.Your contributions help to cover the costs associated with running Marathon Investigation.