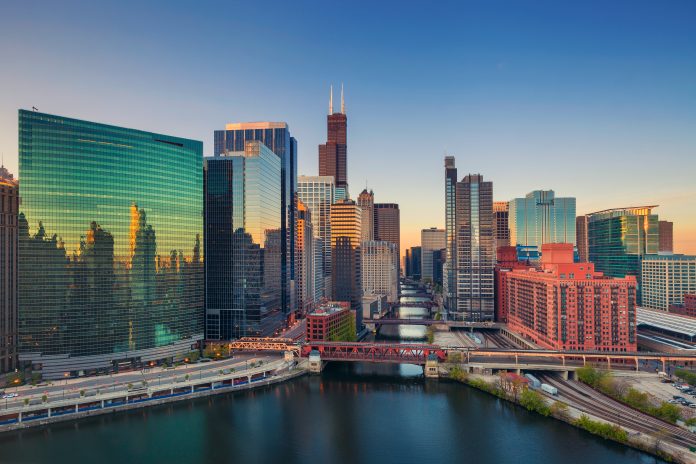 It is estimated that 275 runners have been removed from the 2023 Chicago Marathon Results
To support Marathon Investigation, you can make a contribution by clicking on the bottom of the page, or by going to Paypal.me/marathonsleuth or Venmo:@MarathonInvestigation. Everyone's support is appreciated!
2022 Chicago Marathon Re-cap
After The 2022 Chicago Marathon, I wrote about runners cutting the course. I estimated that 47 runners cut the course after the 35k timing mat.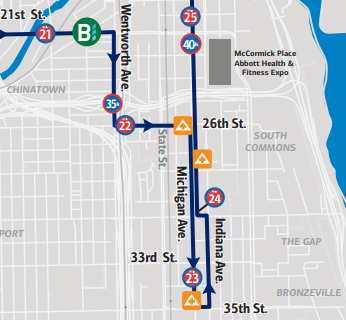 In total, approximately 100 runners were removed from the 2022 Chicago Marathon results. This estimate is based on the number of runners appearing in early scrapes of Chicago Marathon results vs the number of runners showing in the final official results.
2023 Chicago Marathon
An early analysis of The 2023 Chicago Marathon shows that over 275 runners have been removed from the marathon results.
To The Chicago Marathon's credit, they removed the questionable finishers almost immediately. Unfortunately, for me, that makes it a bit more difficult to analyze those specific results. If you search for a removed runner's bib number or name, their result will show up. But they are not listed in the master list of finishers. We are working on identifying all those runners that were disqualified. However, some were identified immediately after the race.
It is worth noting that some of the runners removed could be added back into the results. Conversely, additional runners may be removed.
A Repeat Offender
Carlos was among the runners listed in the 2022 article. He did not miss any splits, but had a suspiciously fast split between 35k and 40k. He was slowing down gradually throughout the race, from 8:40 minute miles to over 11 minutes per mile from 25k to 35k, He inexplicable ran his fastest split between 35k and 40k before again slowing to over an 11 minute per mile pace until the finish.
We see a similar, but more obvious pattern in 2023.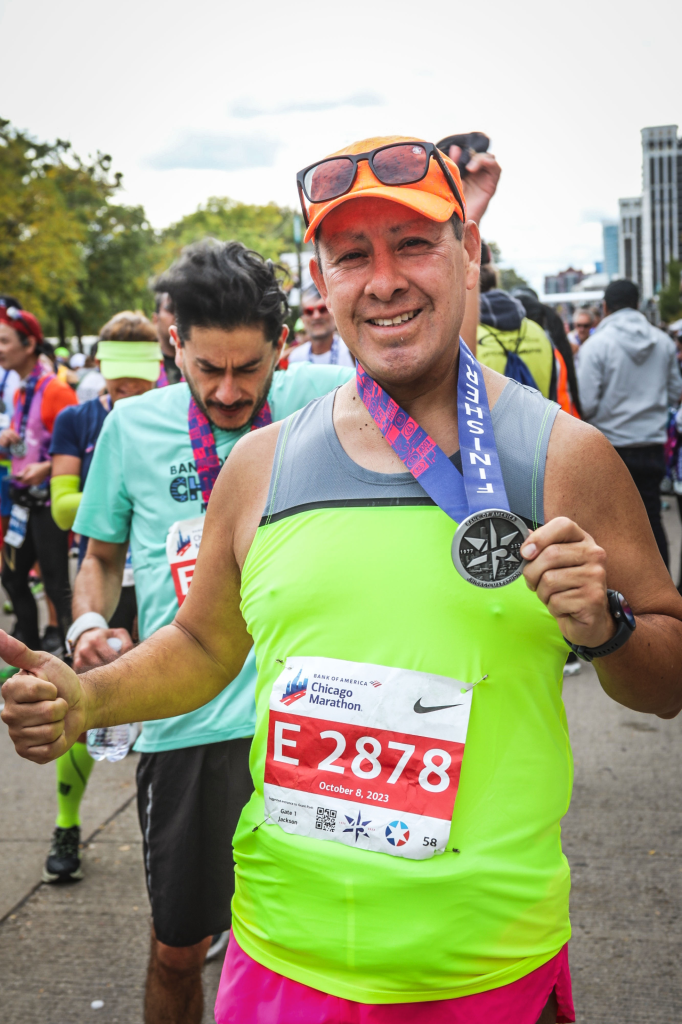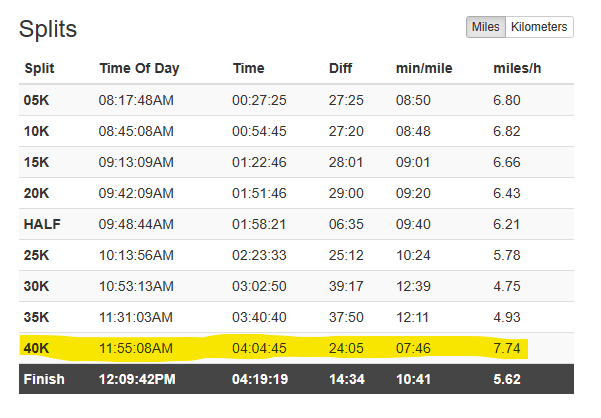 Carlos has already been removed from the results for 2023.
Illegal Pacing Using an old Bib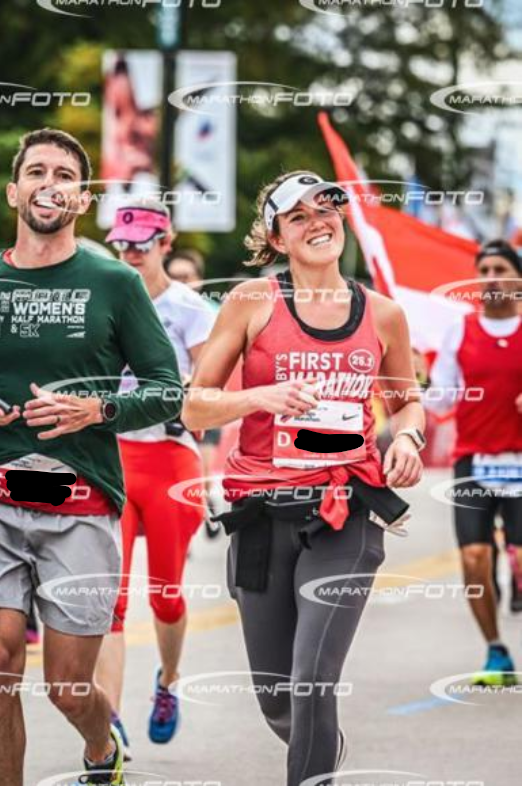 Alyssa finished The Chicago Marathon with a time over 4 hours. Judging by all available evidence, she ran the entire course. However, she is not listed in the results. Presumably she was removed because of the runner in the green shirt. This runner is her husband. He was not registered for the race and was wearing Alyssa's 2022 Chicago Marathon bib. This situation should serve as a warning for others, that if you use an illegal pacer, you risk disqualification.
Another Fake Bib
In this case, Ynez was running what was to be her final marathon. She says she trained for a year for this race. She injured herself and pushed herself to a tough finish. As she posted on TikTok, she was very upset to find out someone created a forgery of her bib.
If anyone knows who this runner is, please message me privately at derek@marathoninvestigation.com and I will pass it along. Please do not publicly speculate as to the runner's identity.
There are additional runners that I am still investigating. I have received dozens of messages regarding potential cheating and am looking through the complete results to identify runners that may have been missed by the race. For the most part, I am impressed with Chicago's expediency in scrubbing their results.
Support Marathon Investigation
To support the site, please consider making a small contribution.Your contributions help to cover the costs associated with running Marathon Investigation.