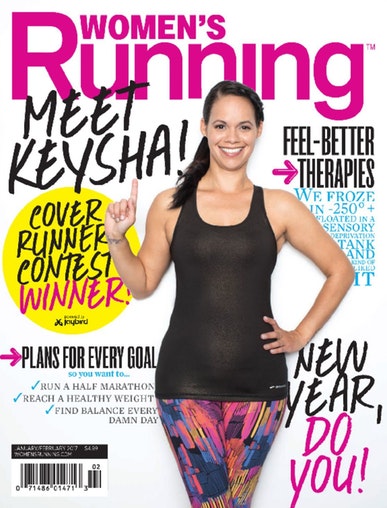 I only recently became aware of this article which was written during the height of the Mike Rossi controversy.  It was written by
Jessica Sebor
. Jessica is VP of Women's Running at Competitor Group.
I recommend reading the entire article.
On one point, we agree. Those that post personal attacks to runners that are called out are despicable.However, this is not just a problem in the running community. You see this whenever an article is written about someone. Spend some time reading comment sections of any article and you will find trolls. That stinks.
In her article, Jessica writes


"Cheating is bad, But cheater shaming is worse.  The running media should avoid creating a fervor that leads to personal attacks – not feed into it."
Women's Running – In Defense of The Running Cheaters
In the space of a few inches, Women's Running condemns the media for calling out cheaters, and then calls out a cheater. I find this extremely hypocritical.
Run, Selfie, Repeat
Women's Running is the same publication that reported on Kelly Roberts of "Run, Selfie, Repeat" Fame.
via Instagram "I love sweaty men"
Kelly gained notoriety in March of 2014 when she ran the NYC Half Marathon and came up with the idea of Run Selfie, Repeat. During this race, she took selfies with guys in the background, posting comments like "yummy" "dad action" and "I love sweaty men" to accompany the photos on Instagram.
She wasn't actually registered for the race.
She was wearing a friend's bib. These posts featured the hashtag #hottguysofnychalf
Women's Running posted many of these photos in an article about Kelly.Kelly eventually built "Run, Selfie, Repeat" into a brand.  Kelly is now a contributor for Women's Running.  She built a website, runselfierepeat.com where she blogs, and posts her frequent podcasts.
I am confident in saying that if a male runner took selfies that included pictures of unknowing females, and posted them on their Instagram along with similar comments, that the reaction from Women's Running would have been entirely different.
I will acknowledge her recent article Shame on You Running Community. This article was in the works well before she posted that article. This is not in response to her opinions in that article.I actually agree with most of what she wrote. I am also opposed to the personal attacks, as any reasonable runner would be.
I do, however  disagree with calling out the entire running community. The people that act in this manner are relatively small in number, and do not represent the running community as a whole.
In Conclusion


This article contains my opinions. I know I am not alone. I know some will disagree with me.
On one hand. with the Jane Seo story going viral, some potential cheaters will think twice before cutting a course. That is a good thing. It made more people aware and willing to report cheating. My inbox is now flooded with requests to review results.
On the other hand, when millions of people become aware of a story, there will be some hate. I received some of that hate as well – it goes with the territory. I was probably better prepared to receive criticism than Jane was.
Let's not blame the running community as a whole. Most of the comments that I saw were critical of Jane, but not hateful. If I felt any comment crossed the line on my blog, I would delete it.
The fact that there will be internet 'trolls' whenever someone is called out should not be used as a Get Out of Jail Free card. There should still be accountability for our decisions.
Follow on Facebook:
https://www.facebook.com/marathoninvestigation/
To support the blog, and my efforts to keep race results clean, please consider a small contribution. These donations go towards purchasing race photos, compensating those that work to pull data, and general expenses associated with the site.