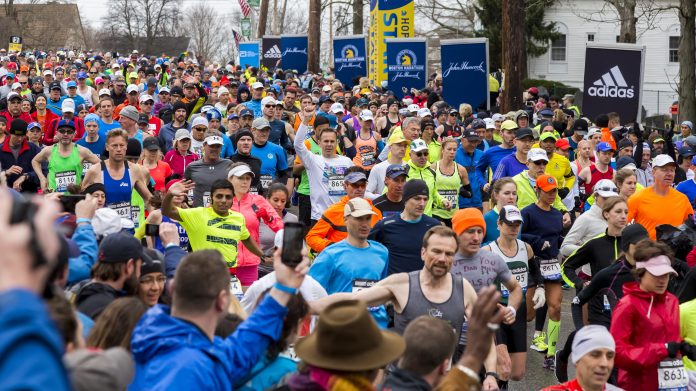 I originally reported the runner to the Boston Marathon and Berlin marathon  in January. Berlin has been mostly unresponsive. I was notified last week that the investigation to this runner was ongoing. I can report today that he is no longer listed among the 2017 Boston Marathon entrants.
He still appears in the results from  the 2014-2016 Boston Marathons. I have asked the BAA to comment on his past results and whether he has been barred from future participation in The Boston Marathon.
Below are the details that were outlined in the initial article.
 Below are the runner's splits for each of the last 3 Boston Marathons.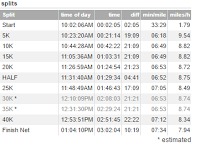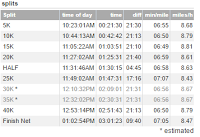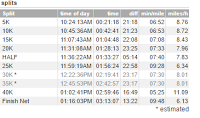 As you can see above, he missed the same checkpoints in each of the last 3 years.  His paces look believable. A single instance of missed mats may not raise any flags. But I examined the likelihood of missing the same mats over multiple years.
Likelihood of Missing Timing Mats in Boston
Let's look at 2016. How many finishers missed a single timing mat?
144 runners missed at least 1 timing mat.
Of those 144 runners, 14 missed more than one timing mat.
3 of those runners achieved Boston Qualifying Times for 2017 – including the runner profiled above.
In total there were 170 missed intermediate timing mats out of 237,582 total instances. (26,398 finishers X 9 intermediate timing mats).
3 runners missed both the 30k and 35k timing mats. That is 1 out of every 8800 runners.

The odds of a single runner missing these 2 mats for 3 consecutive Boston Marathons  is  basically 0.00%.  (I did the math).
Berlin Marathon History
The runner has also missed the 5k split in each of the past 3 Berlin Marathons. It would be overkill at this point to calculate the odds of missing those mats along with the Boston mats legitimately. His 2016 Berlin time was faster than his 2016 Boston Marathon, and is presumably being used for his BQ time/corral placement.
Chicago Marathon 2013
The runner has a time listed on marathonguide, but has been removed from the official results. His time in this race was just over 3 hours. He does have photos at this event on marathonfoto.com. I was unable to find a photo from the questionable races that showed a clear view of his GPS watch like I was with the Jane Seo case, but he was wearing what appears to be a GPS tracker at his races. If he uploads his results, he should have the data to show the distance he ran in each of the questionable races.
Registration Status For 2017 Boston Marathon
UPDATE: He has been removed from the list of entrants. He does remain in the historical results. I will follow up with the B.A.A.
To support the blog, and my efforts to keep race results clean, please consider a small contribution. These donations go towards purchasing race photos, compensating those that work to pull data, and general expenses associated with the site.