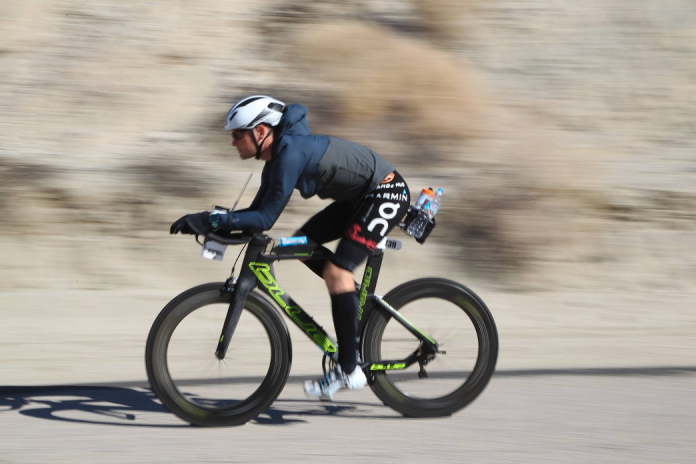 Jason Easter, known an "The Wish Runner" is attempting to Break the Guinness Record for most Ironman 70.3 races completed in a year.
As I wrote last week , after one race, the validity of the attempt is in question.  The bigest red flag is that Jason's run time (13.1 miles) is faster than any standalone race that he has run. I concede that there were some timing issues at this Triathlon, but Jason's times added up correctly – and he seemed to be unaffected by any timing issues. It also seems the run portion may have been measured short. Even accounting for that, his run time was still run at a pace faster than any other race.
I messaged and emailed Jason prior to posting the article. He did respond via email and on the Marathon Investigation Facebook page. He since deleted his responses on Facebook. I did however retain records of his comments.
Explanation of Running Pace
In his email response to me, Jason does not claim a timing issue resulted in the crazy 1/2 marathon time. I added bold for emphasis.
As far as the splits compared to my last 70.3…..at the NC race, the swim was with the current and the water was more than 20 degrees warmer!  Also, I had major cramping issues at NC that I did not experience in Palm Springs….not to mention, the run course at Palm Springs was completely flat and NC was not.  All of those factors affect an athlete of my abilities.  I never claimed that I would try to place or win any of these races, I only claimed that I would attempt to complete the races.  All I can say is that YOU must be either uneducated to races or you must be one heck of an athlete to not be able to understand this. 
His response focused on the difference between Palm Springs and North Carolina. However, the only explanation he gave for the fast run was that the course was flat. That does not explain a personal record 1/2 marathon time at a pace faster than his 5k P.R.
GPS Issues
He did not address the techinical issues in his email to me. However, he did address these on Facebook. Previously, on The Wish Runner Facebook Page – which I can no longer see, he said that he experienced satellite issues. On his now deleted post from Friday on my page, he claimed his GPS died.
Charities
Jason was most upset that on my initial post, I did not mention that he had direct links to the charities on TheWishRunner.com.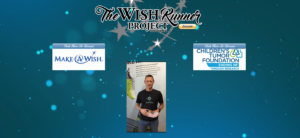 Thee Children's Tumor Foundation link initially went to a bad link. As of this morning,  he has corrected this and it now goes to his fundraising link. It does show donations of $650 to the Children's Tumor Foundation through The Wish Runner project. $800 in total has been donated though the page.
The Make A Wish page shows that $225 has been donated through The Wish Runner donation page. Prior to today, that link went to a general donation page, so it is likely that there have been other donations made. The goal is for $600,000 to be raised for Make A Wish to make 100 Wishes come true at $6,000 average per wish.
Jason explained The Wish Runner donations. His explanation was similar to that in the video, but he expanded. This was the one thing that is not clear on the website.
According to Jason, the Wish Runner Project donations primarily go to support his races and all the expenses incurred. Here is the breakdown.
10% – Will be donated to Make A Wish through The Wish Runner Project
5 % Will be donated to The Children's Tumor Foundation
85 % Goes towards Jason's Races
I think this needs to be explained on the site. It does not state anywhere on the site the breakdown of where those contributions go. I think many assumed that his sponsors were covering those expenses. According to Jason, the sponsors primarily offer support in the way of gear.
Final Thoughts
I am not necessarily rooting for Jason to fail.  However, the initial race is just too questionable to overlook. Someone wisely suggested on the Facebook thread that Jason not include this as an official result in his application to Guinness. There is proof that the half marathon was short, there were no timing mats on the course, and there were some timing issues. Even if his times were more believable, I think he would have a difficult time having those results validated.  The issues (and potential issues) relating to the donations sent directly to The Wind Runner Project need to be cleared up. Unfortunately, that's not my area of expertise.
His results from here on out will be scrutinized in his attempt for the record. Ironically this could work in his benefit in the eyes of Guinness should he be able to break the record legitimately.
If you would like to support the blog, please consider a small contribution.
One Time Contribution