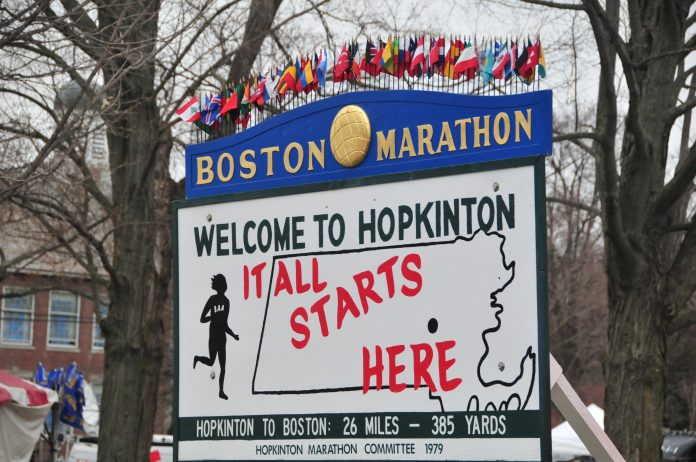 The original 3rd place finisher in the women's 60-64 Age group has been disqualified.
The runner's photos have been untagged from marathonfoto. But by looking at other runners' that finished at the same time, I was able to grab this photo.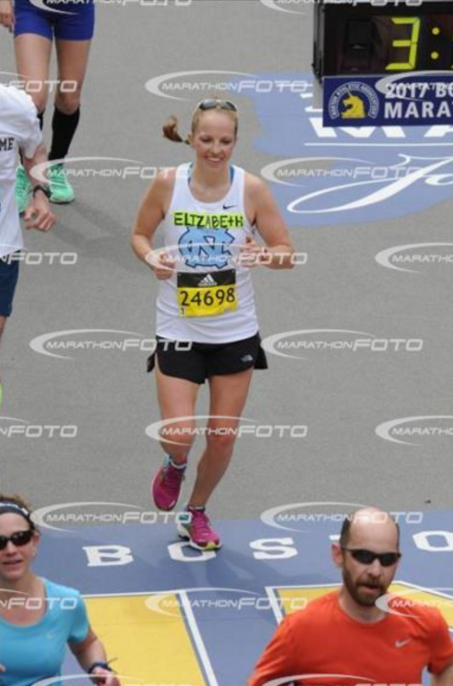 This runner does not appear to be 63 years old, and the original finisher was named Maryanne. The original runner qualified at The 2015 New York Marathon.
Additional Information
A couple of interesting side notes.
My algorithm estimates Boston finishing time based on a variety of factors. My general focus is towards runners that finish Boston in a much slower time than I predicted. This runner fell at the opposite end of the spectrum. Out of 20,742 runners that I have on the list, this runner was ranked 20,738. This is a case of someone selling or giving a bib to a much faster runner. I've looked at the bottom end of my list before, but will spend more time this year.
This runner was reported by someone that noticed the result, and this runner reported her to the B.A.A. I also identified this runner after the DQ by comparing current results vs my initial download.
Thank you to all of those that have already contributed to the site. Contributions go towards site expenses, and to compensate those that help gather the data. Please consider making a small contribution to support the site.