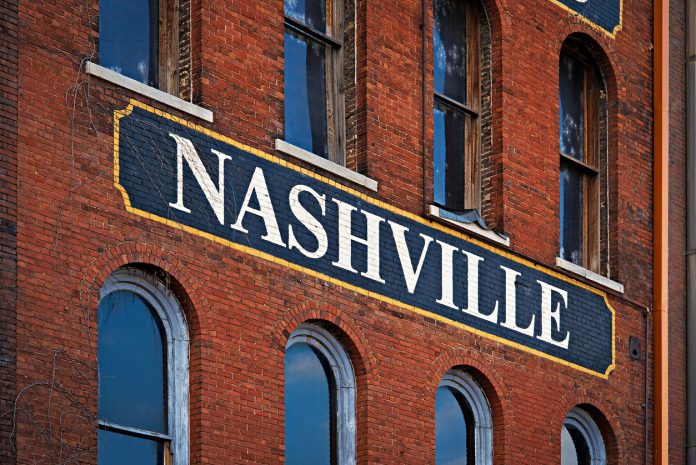 Someone alerted me to this on Thursday night. The runner was looking for a bib for the R'n'R Nashville 1/2 Marathon.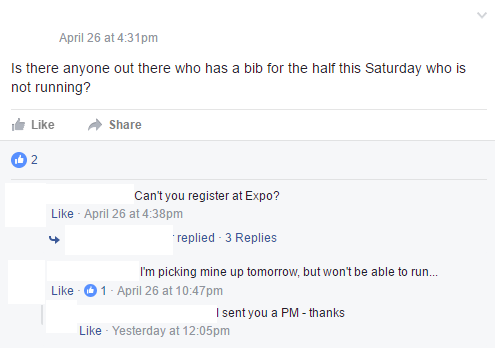 It is my understanding that Rock 'n' Roll Marathons comes down harshly on bib swappers. RnR has been notified and they have flagged the entry for review. The runner potentially could be banned from future R'N'R events.
Also, the race is not sold out. Registration is available at the convention. I guess the runner is looking for a freebie or a discount just to run.  The issue with this is that the practice is clearly prohibited.
From the RNR Website:
CANCELLATION
Entry fees are NON-REFUNDABLE and entries are NON-TRANSFERABLE. Sorry, no exceptions. Once we receive and accept your entry, you will not receive a refund if you cannot participate. You may not give or sell your number to anyone else. You also may not transfer your application to the following year.
If you registered and are unable to participate in the race, we will be happy to mail your participant T-shirt to you. Participant T-shirts will be mailed approximately 4-6 weeks after the event.
http://www.runrocknroll.com/contact/cancellation/
It is a safety and liability issue. The race should know who is on their course. The Nashville weather will be brutal. They don't need to be tending to unregistered runners. Also if there were a serious medical issue with a non registered runner, they would not know who to contact.
Please, when you register for a race, follow the rules that you agreed to. If you don't like the rules for a particular race, choose another one to run.
After checking the live results, there is a runner with the bib in question. It is definitely not the person that is registered. That person is in Georgia for a Tough Mudder Event.
Thank you to all of those that have already contributed to the site. Contributions go towards site expenses, and to compensate those that help gather the data. Please consider making a small contribution to support the site.