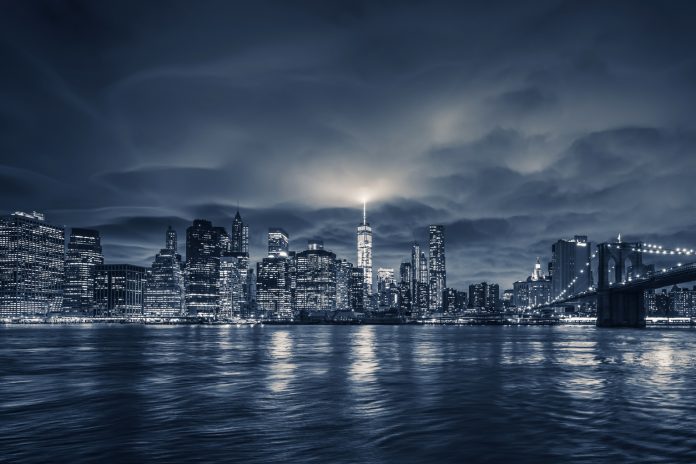 I received an anonymous email a little while back regarding a couple of NYC running clubs that promote the banditing of races through copying of bibs. They are brazen and unapologetic. I cannot take credit for uncovering this information. Thanks to the emailer for bringing this to my attention. Many of the words and thoughts are that of the tipster. But I agree wholeheartedly with the sentiment.
While the recent examples of Boston Marathon bib forgeries are getting a lot of attention, it's hardly a new or isolated phenomenon. Years ago, bandits would often run portions of the course with years old bibs (or no bib at all) and then exit the course before nearing the finish. New York Road Runners (NYRR) even placed "bandit catchers" at the entrance to Central Park to physically remove anyone who didn't have a legitimate bib. Seemingly, most of the bandits just wanted to have some fun, or often run along with a friend, and not too many years ago, NYRR would look the other way so long as the bandits weren't taking race resources such as fluids, or going anywhere near the start or finish.
But recently, and even more brazenly at the 2016 NYC Marathon there were several examples of a shift in the attitude of the forgers. Rather than avoiding the start and finish, and rather than trying to fly under the radar and escape detection, some forgers are not only producing high-quality fake bibs that can fool race authorities, but they're defiantly bragging about it after. They show no apparent concern for NYRR's rules, for the runners whose bibs they've forged, or for the runners who were rejected from the race and chose to abide by NYRR's decision. Mind you, in at least some cases these are not rogue individuals who produce the fakes, but rather prominent local running "crews", complete with sponsors.
There were at least two such crews that copied bibs for the 2016 New York City Marathon.
Bridge Runners
One of their runners actually posted his fake bib in a pre-race Instagram photo, and at least two others wearing Bridge Runners Gear copied the same number for the race.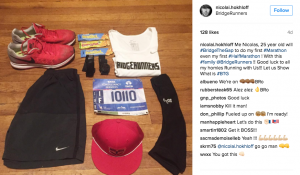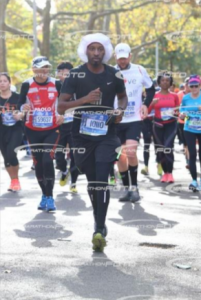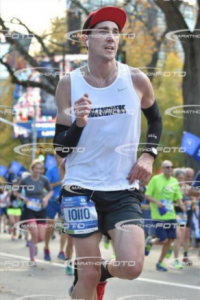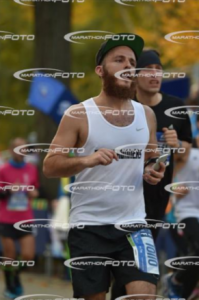 When social media began buzzing about it, rather than apologizing, Bridge Runners simply doubled down.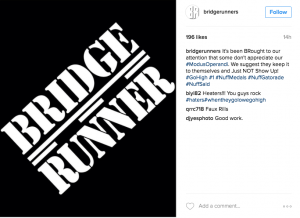 It's been BRought to our attention that some don't appreciate our #ModusOperandi. We suggest they just keep it to themselves and Just NOT Show Up!
In a 2013 article, "Running Rogue", The Bridge Runners were profiled.
Also, according to the below article, they were further developed through a marketing push with Nike which included product development.
http://www.alldayeveryday.com/projects/nike/bridgerunners
We Run Uptown (WRU)
Another group who proudly claimed to have broken the rules is the WRU Crew. The response from their founder after hearing complaints?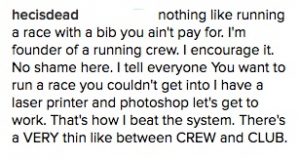 "nothing like running a race with a bib you ain't pay for. I'm founder of a running crew. I encourage it. No shame here. I tell everyone You want to run a race you couldn't get into I have a laser printer and photoshop let's get to work. That's how I beat the system."
Nike also promoted this group with the below article/advertisement.
Some of the forgers stated that they didn't even try to enter via legitimate means because the race is too expensive, and argued that they don't hurt anyone by sneaking into the race. These examples of bibs being forged from scratch also highlights the fact that legitimately entered runners posting photos of their bibs, or "accomplices" passing on their bibs for forgers to copy are not the only ways to produce high quality fakes.
If you would like to support the site, please consider a small contribution. Contributions go towards everyday expenses related to running the site and compensating those that assist in pulling data, etc.