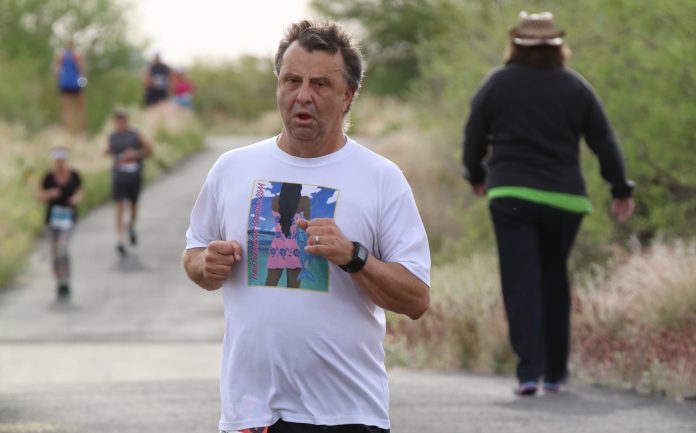 Jeff and Sheri Donnelly
Below is a brief history of suspicious results for Jeff and Sheri Donnelly.
Jeff has run Boston in 2011, 2012, 2014 , 2015 and 2016. It is unlikely that he legitimately qualified for any of these.
Sheri was removed from the Full marathon results at the 2014 Desert Classic Marathon and dropped to the half. Jeff had an identical result, but was missed in their review. Sheri's result was caught because she would have been the first overall female finisher. Jeff's used this time to run The 2015 Boston Marathon
His wife, Sheri ran Boston in 2014 with a forged bib.
Sheri was disqualified from The 2015 Big Wildlife Run for cutting the course
Jeff and Sheri ran Boston '16 using a qualifying time from Buckeye Lake Marathon – No timing mats
Jeff and Sheri were registered for The 2017 Boston Marathon but were later disqualified from their qualifying race – 2015 Surfer's Point, and removed from the entry list.
"Howard Goldman" was disqualified from The 2016 Wicked Marathon. Howard's entry was paid for by Jeff Donnelly, because "Howard" was actually Jeff. He ran a Boston Qualifying  time as an alias. He has been disqualified.

Jeff Donnelly aka "Howard Goldman"

Jeff appears to have cut the course at the 2017 RNR Arizona Marathon – on his way to a 4:44:12 finish. I spotted him in a photo while investigating another course cutter.
Jeff Apparently cut the course at this half marathon. I was made aware of this thanks to twitter.
Hmm, everyone in the Half had a split time except…https://t.co/OjTKTguD3T cc @MarathnInvestgr #fwiw pic.twitter.com/EPwfvjksAj

— RunnerKudos (@runnerkudos) May 8, 2017
Jeff indeed was the only runner that missed the split on his way to 2nd place in his age group.


Summary
It would appear that his Boston days are over – unless he plans to enter as an alias or a bandit. I would love to speak with Jeff and Sheri and understand their true motivation. I doubt that will ever happen – I am aware of a number of other media outlets that have been unsuccessful in their attempts to contact Jeff and Sheri. I am very curious why Jeff continues to cut courses even after multiple disqualifications.
Here are the links to the prior articles if you care to read.
Couple Cuts Courses and Forges Bibs To Run Boston
Marathon Cheating Couple Disqualified from Surfer's Point Marathon – Will be Removed From the 2017 Boston Marathon Entry List
Serial Marathon Cheater Strikes Again in Arizona
If you would like to support the site, please consider a small contribution. Contributions go towards everyday expenses related to running the site and compensating those that assist in pulling data, etc.