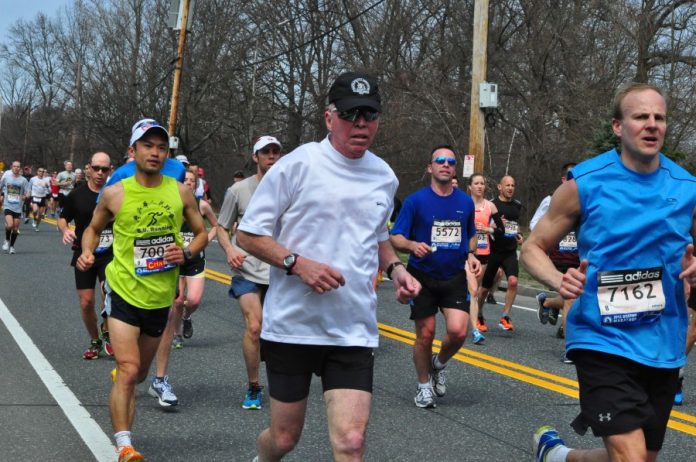 George Taylor is no longer in the official Boston Marathon results.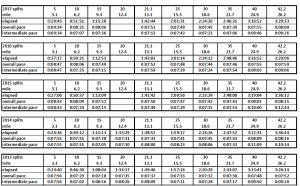 As seen above, and previously reported, George had missed the same timing mat in the past three Boston Marathons.
In my previous article on George, I showed how this would be virtually impossible to happen by chance. I also showed that he ran with a copied bib in 2010. Here is the link to the original article.
BOSTON RUNNER HAS A HISTORY OF MISSED MATS AND QUESTIONABLE BOSTON MARATHON RESULTS
As often is the case, when I write an article, other runners posted their experiences and further information.
George's initial claimed results appeared in some local running newsletters. He is not in the official results of these races.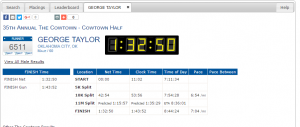 George no longer appears in the result of the 2013 Cowtown Half marathon where he  finished 1st in the Grand Master category.
He also was disqualified from a Boston qualifying run at the 2010 White Rock Marathon where he missed the 10k and half  splits.
On local running groups, it seems that many runners believed or knew that George has been cutting courses for years – as seen above, he had won age group awards. It appears that he no longer does this at local races. Without a valid Boston Qualifying time now (and presumably a ban), hopefully his days of course cutting are over.
Thank you to all of those that have already contributed to the site. Contributions go towards site expenses, and to compensate those that help gather the data. Please consider making a small contribution to support the site.