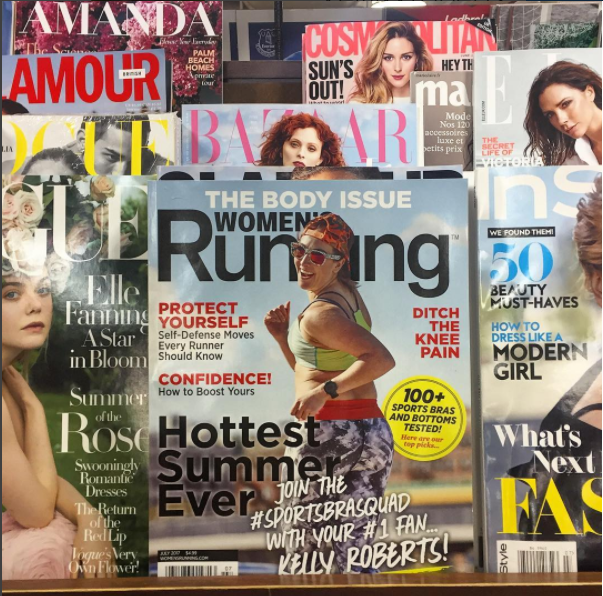 I'm sure some/many of you are tired of hearing about Oiselle and Kelly Roberts. I feel that I started this ball rolling, that I need to give space on the site for responses and additional statements.
I will continue to share relevant updates.
The Banditing Discussion
One positive that came from this story is further discussion and acknowledgement of what it is to bandit a race, and furthering the knowledge that even running just a portion of a race without authorization is not acceptable.
Kelly claims that she did not know that it was not OK to pace a friend or run a portion of the course without competing. Looking at comments on the Runner's World article, there are runners that seem to think that running on a closed course is not a big deal. I think Kelly should have known that this was not acceptable given her status in the running community for the past 3 years.
Oiselle
Oiselle CEO Sally Bergesen issued a post regarding the situation.
She did address questions that I have been told were being asked by Oiselle team members for months. I asked the questions almost two weeks ago.
The only comment I wish to address in the statement is in regards to the claim of bullying by a member towards Kelly. I've copied that portion of Sally's blog post below:
Bullying by a teammate. Unfortunately, we experienced a situation during the past 3-4 months where a Volée teammate repeatedly defamed and disrespected Kelly via team venues, such as Facebook, Twitter, and our online portal, which caused us to remove her from the Volée. We welcome questions, conversation, and critical feedback, but we have zero tolerance for bullying. 
I have not seen evidence of this. There were a couple tweets that I saw where the member questioned Kelly's status and corrected her reference as elite. While I can see where Oiselle would not want those questions brought up in the way they were publicly, I don't think what I saw amounted to bullying.
I ask if anyone has direct evidence of this bullying behavior to please forward the information to me privately (and anonymously).  I ask the same for anyone that sees what they believe are inappropriate comments on my blog or social media. I do my best to moderate comments, but sometimes things can slip through.
Also, this article was from May gives an in depth look into Oiselle and the Volee program.
Thank you to all of those that have already contributed to the site. Contributions go towards site expenses, and to compensate those that help gather the data. Please consider making a small contribution to support the site.