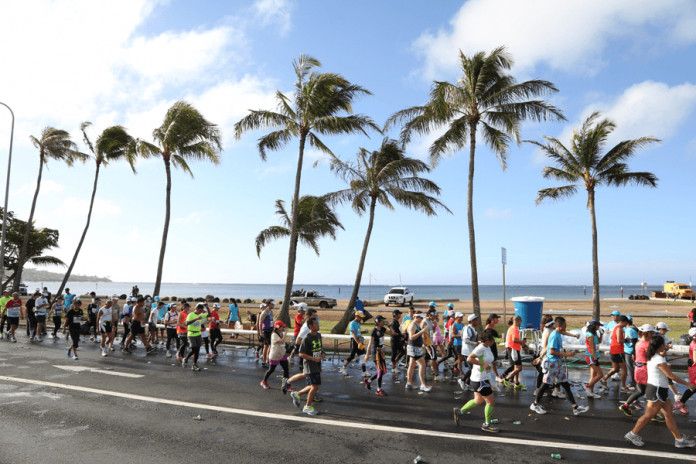 "The Honolulu Marathon is an easy course to turn around on," said Dr. Jim Barahal, Honolulu Marathon CEO and founder. "The technology that is involved with running and these large marathons makes it nearly impossible to really cheat. You're going to get caught."
–       Several Honolulu Runners Accused of Cheating – Hawaii News Now
Following the 2016 Honolulu Marathon, I wrote an article regarding several instances of apparent course cutting.
Dr. Barahal made it clear that he is not a fan of mine or marathoninvestigation.com.
"Any decision we make or don't make has absolutely nothing to do with that website. We have no relationship with that website. We have no connection with that website and no communication with that website. We don't support or condone that website, or use of photos or anything he does in any way."
"It's not an official website from some sports governing body," Barahal said. "It seems to be one guy out there who decided this is what he's going to do, to monitor seemingly all marathons. But it's by no means an official website. It has no official standings, it's not part of the sport or governing body of the sport.
As I pointed out in my article – CHEATING IS BEING TOLERATED AT HONOLULU MARATHON – MY RESPONSE TO RACE OFFICIALS, despite Barahal's comments, they had only disqualified the runners that were specifically mentioned in my article. I quickly found a runner in the prior year's results that missed splits. The runner's time for a 20 mile stretch calculates to a sub 3 minute mile.
Honolulu Course Cutters Registered for Boston
At least two runners with very suspicious results have registered for Boston using The Honolulu Marathon as their qualifier. One of them is highlighted below.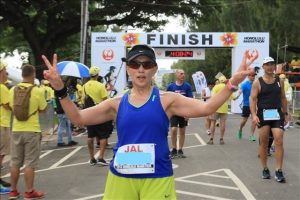 Below is a portion of an email I sent to the race in December regarding the above runner:
I received a couple emails regarding runners that seemingly cut the course and have Boston Qualifying Times. Can you please review these results?
*************
She was on 10:13/mile pace through 21km.
From 21-35 KM it took her 49:44 – a 5:43 per mile pace.
I never received a response. She was never removed from the results. Now she is registered for Boston.
The technology that is involved with running and these large marathons makes it nearly impossible to really cheat. You're going to get caught.
The technology is in place. But the race is not utilizing it. In addition they seemingly ignore when cheating is brought to their attention.
When a race takes the side of cheaters, and welcomes those that are caught to participate future races, they are putting their bottom line ahead of the integrity of the sport. As it stands right now, this woman (and others) are entered into Boston at the expense of runners that legitimately deserve to be in Boston on April 16th.
The BAA has been notified of the runner above as well as one additional runner with highly suspicious splits that used The Honolulu Marathon as their qualifier.
There are additional runners from other races that have been reported to both their qualifying races and the B.A.A. I will report on them later in the week.
Please consider a contribution to help support the site. Contributions help to offset costs associated with running the site and help to enable me to compensate those that assist in data collection, etc.
Thanks to all of you that that support Marathon Investigation!