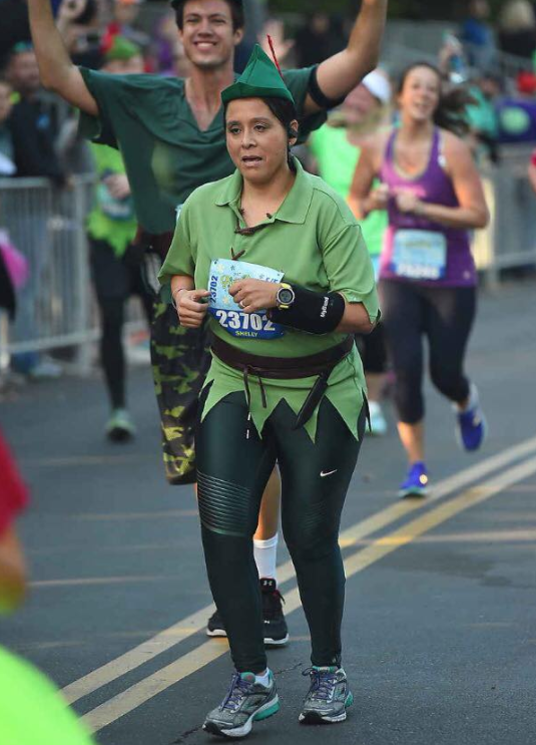 Some races and race directors are taking a stronger stance against bib bandits, bib mules and bib thieves. Some race directors are serious about protecting the integrity of their races and about keeping unauthorized runners out of their events and off their courses.
The most recent example of this was in Miami:
The Miami Marathon
I wrote about Miami last year. 200 Bandits Pulled Off The Course of The Miami Marathon. Once again Frankie Ruiz was vigilant in stopping the bandits from participating in his race.
This year, Frankie shared video of the 5k. While it wouldn't have been practival to stop those that managed to run the race before the finish line, Frankie and his team made sure that they did not collect their medals:
Approximately 70 runners "tried to seal medals & other race amenities" at the 5k.
Once again, they also stopped runners before the finish of the half and full marathons. One youtuber named "tobytuber" took video after finishing the half marathon of runners being stopped short of the finish.
Personally, I classify bandits differently than I classify bib mules and course cutters. No better, or worse. Banditing isn't technically cheating, but it could be classified as stealing. Speaking of stealing….
Walt Disney World
While it may be pretty easy to cheat and get away with it at Disney races, if you actually steal someone's bib by forging their name at the expo, they don't mess around. For those that may have missed this story, here is the detailed article.
To Catch A Bib Thief – The Events That Led To Disneyland Runner Being Detained After Running With Stolen Bib
California International Marathon
*Note – CIM is a Gold Level partner with Marathon Investigation*
CIM race director Eli Asch came down hard on a would be bib seller – issuing a lifetime ban to a runner that posted on Craigslist in search of a mule to run a Boston Quailfying time.
In a Q&A with Citiusmag.com, Eli gives the best explanation I have read as to why banditing is an issue.
By choosing to run on the race course you're saying that you value running there above anywhere else you can run, i.e. that the race is providing something of value to you. So you implicitly agree that the race is providing something valuable, and other people are paying for it while you're taking it for free. We have a word for that: stealing. Bandits are thieves. Don't be a thief.
If you want to run a race, pay for it. If you want to argue that you're not getting anything of value by running in a race without paying for it, prove it by running somewhere else on race day.
Summary
Cheating in all forms is getting more attention. I do not necessarily believe that cheating, or banditing is on the rise. I believe that people are more aware and more likely to speak out when they witness cheating or when they become aware of someone cheating. With results posted online, and with cheaters and bandits posting photos and results, they are just more likely to be caught, and outed. I revcently wrote about an ultra runner that was disqualified from multiple victories. Since then, I have received emails regarding other ultra runners that are believed to have cheated. There hasn't been a sudden increase in cheating. People are just more aware.
Thank you to all those that support the site. Contributions help cover costs associated with running MarathonInvestigation.com.  If you support what we are doing, please consider a small contribution.