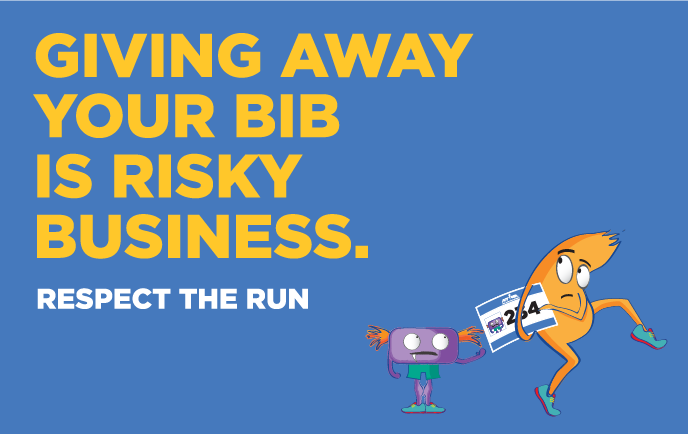 I checked the marathonguide bulletin boards to see if there were Boston bibs posted. In particular, I was looking to see if this guy was going to try to obtain a bib again.
What I find were a glut of messages looking to buy or sell bibs for the  NYC Half Marathon. Under each message was a reply from a representative of NYRR.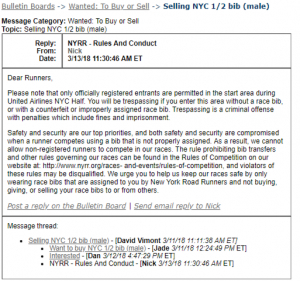 Please note that only officially registered entrants are permitted in the start area during the United Airlines NYC Half. You will be trespassing if you enter the area without a race bib. Trespassing is a criminal offense with penalties that include fine and imprisonment.
It remains to be seen if the race will follow through on charging bib thieves/counterfeiters and bandits. But what is clear is that races are taking this more seriously. We already saw a runner handcuffed at the finish line after she ran a race the previous day with a stolen bib.
Please consider supporting Marathon Investigation. Every contribution is appreciated.