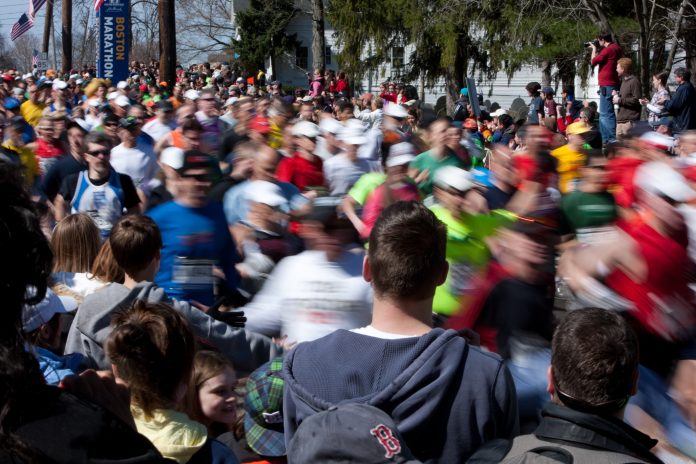 Last year I asked the question, Not Cool, or Not a Big Deal?
I came across this video of The Boston Marathon. I don't need to even ask the question. This video was captured from NBC Sports live finish line feed
It wasn't enough he decided to selfishly stop right on the finish line, somehow completely oblivious to the runner that was finishing right off his hip and proceeded to slammed her while extending his arms for a finish line pose.
After she ran by, he repeated the pose before heading off to collect his medal. He did not bother to check on the runner that he just hit.
It should go without saying. But be aware of your surroundings. Save your posing until after you cross the finish line. And above all, make sure you don't impede or slug another runner.
Note: I was able to locate the photos and the identities of both runners. It appeared from the medal photos that the female runner was not seriously injured. It also appears that the male runner did not get the finish line photo he was desiring.
Please consider making a small contribution to help support MarathonInvestigation.com. Reader contributions are the main source of the funds that are needed to pay for servers, photos, data, etc.