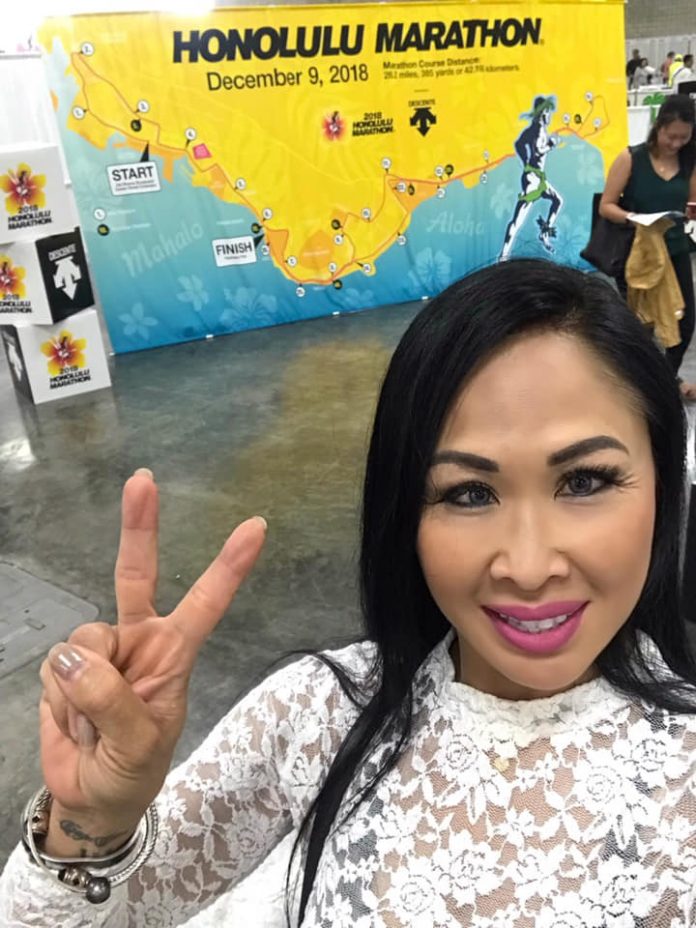 Honolulu Marathon
On Tuesday, I was critical of The Honolulu Marathon, and their refusal to publish the full results. They made bib number, and name required fields to pull up an individual's splits. I made the decision to publish the full results myself.
It seems that this stance made an impact, as the full results are now available at Honolulumarathon.org.
While it shouldn't have been necessary for me to force their hand, I am grateful that The Honolulu Marathon has unlocked the full results.
I understand that cheating happens at all races, and only wanted the results to be publicly available so that honest competitors can see the results of their competition.
Geri Berger
On Monday, I wrote about Geri Berger, and her Honolulu Marathon result.
Fitness Pro Sets Dangerous Example While Claiming Questionable Finish at Honolulu Marathon
Geri is an IFBB Professional, and had claimed to run a personal record at The Honolulu Marathon despite becoming ill beginning at mile 8. Her paces and missed timing splits raised suspicions.
Shortly after I published my article regarding Geri Berger, I received the following email:
Subject: Pls Remove Post
Good morning, Please remove the post. It is inaccurate. I am not sure why my check points did not record. I have witness 40k who I saw as I passed the check point at 3:45pm. She can confirm I passed it.
I was severely sick and stopped along the way to throw up. I had hydration packs in me and electrolytes. Post comp O was severely sick and should have gone straight to the ER as I was severely dehydrated. I was sick for 2 days.
With much Aloha, 
Geri Berger, IFBB Pro
I responded that I was not removing the post, and that I was comfortable with my assessment. The key point from the post was not the missed 40k mat (I have not heard from the witness) but her paces (and additional missed timing mats) between 10 and 21k, and from 21k to 30k.
Aloha,
During my contest prep, the last 8 weeks I was running 8-10 miles a day, 6 days a week. One session was steady state and the other involved intense sprints. My coach can attest to this I run all year. I understand and should have posted what happened to me after.
With much Aloha, 
Geri Berger, IFBB Pro
Geri did not address how she increased her pace and passed over 2000 runners during the stretch where she first became ill or how she increased her pace from nearly 12 minutes per mile before she got ill to 6:25 minutes per mile from km 21 to 30.
It does appear from race photos, that Geri did have on her Apple watch. All she would need to do, if she ran the full course, is make her GPS data available. Nothing in her history shows that she can run a 6:25 minute mile in the second half of a marathon, let alone maintain that pace for over 5 miles. Of course, she is under no obligation to provide any information. But if she honestly ran the race, I would think it would be to her benefit to show the data.
Also, she wrote of being very sick and dehydrated for over two days. She said that she should have posted what happened to her after. Two days later she still did not post about what happened to her after. She still has not warned her followers about how dangerous it is to continue to run while dehydrated. Instead she has been deleting any negative comments from her pages.
Please Support Marathon Investigation
Every contribution helps. I am currently working full-time on Marathon Investigation. The only way to sustain this level of effort long-term and maximize my efforts to catch and act on all known cases of cheating is through your support. Please consider a small contribution. If you represent a race, feel free to reach out for partnership opportunities.
Don't want to use PayPal? Click below to contribute without going through PayPal.