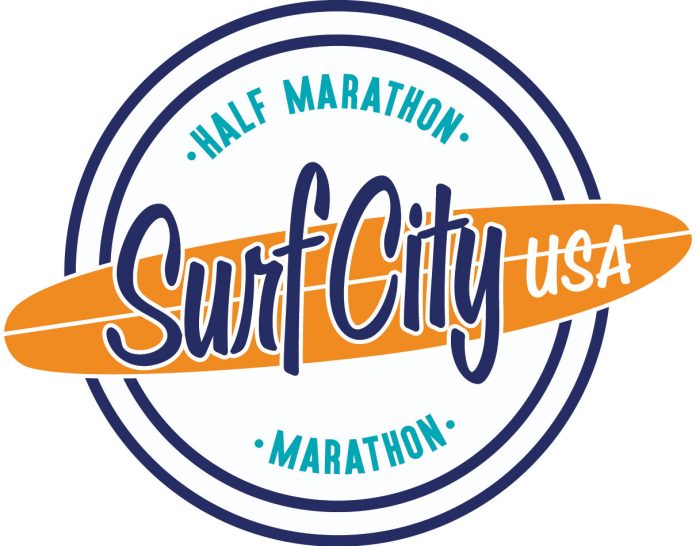 One thing that I look for whenever I have a complete set of results are runners with identical split times – or runners with no more than a 1 second variance at any timing mats.
I usually just scan down the list to make sure I cover all Boston Qualifiers ant Age Group winners.
There was one such instance at Surf City. Turns out they were husband and wife.
They both finished in approximately 3:30:00 and their splits were nearly identical. He had plenty of photos on the course, and she was nowhere to be seen. She was not with him at the finish,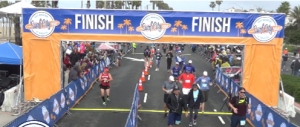 There were no photos tagged to her.
Boston Qualifying Time for Her
The time was good enough to give her a Boston Qualifying time. Her husband just missed out. Both have run Boston before. There is not an issue with any prior races or their qualifying times that I could see.
I reached out to the runner and asked him if he carried her bib during the race:
He responded, and said that she was injured and unable to run:
It was all about the legacy shirt that Surf City provides to 3 runs in a row attendees… She doesn't want acknowledgement or even BQ time. We both apologize for not thinking it through.
I appreciate that he acknowledged that he carried her bib.
We really like those shirts
Whether they did this for a Boston Qualifying time or for a shirt, the most important point is that The Marathon results have been adjusted. She no longer has an Age Group placement or Boston Qualifying time.
One More Thing – To Surf City
While she no longer is in the marathon results, instead of removing her or disqualifying her, they gave her a Half marathon time. I do not understand this. She was not at the course. Supplying her with a Half Marathon time rewards the couple if the goal was to keep her legacy status and get the much coveted shirt.
I did reach out and asked for an explanation as to why she wasn't simply removed from the results.
Despite his participation in this, he still is listed in the results with no known consequences.
Support Marathon Investigation
Thank you to all that have contributed to Marathon Investigation. Your contributions are what enables me to continue the work of Marathon Investigation. To support the site, please consider making a small contribution.
Don't want to use PayPal? Click below to contribute without going through PayPal.