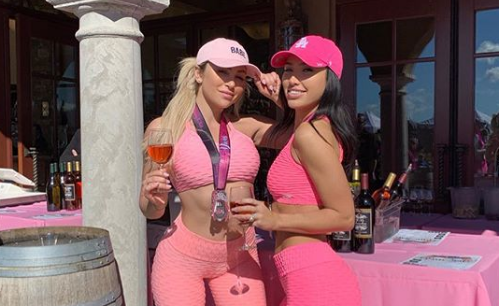 Bre Tiesi-Manziel gained unwanted notoriety last week after her claim of completing a sub two hour half marathon came under scrutiny. Timing data shows that for her time to be believed, she would have had to run the final 6.7 miles in a world record 4 minute per mile pace.
Bre has publicly defended her time. Last week I took a deeper look into the course and her rebuttal. Since then, eyewitnesses have come forward with accounts that seem to confirm my conclusion that Bre and Khloe, skipped a loop, shortening the course by approximately 4-1/2 miles.
Bre has slammed those that have questioned her time by saying this was a charity race. In fact, the Run Like a Diva race does have a charity partner, but it is a for profit race.
An Opportunity To Make a Difference
In an attempt to appeal to Bre's charitable side, famed race announcer Rudy Novotny, has offered $10,000 if Bre can run a single 6 minute mile.
Rudy has been a longtime supporter of Marathon Investigation and has been very vocal about his stance on cheaters and bandits.
I contacted Rudy privately, and he went a step further. In order to show that he is serious and that the offer is legitimate, he went out and obtained the cashier's check ahead of publicizing his offer.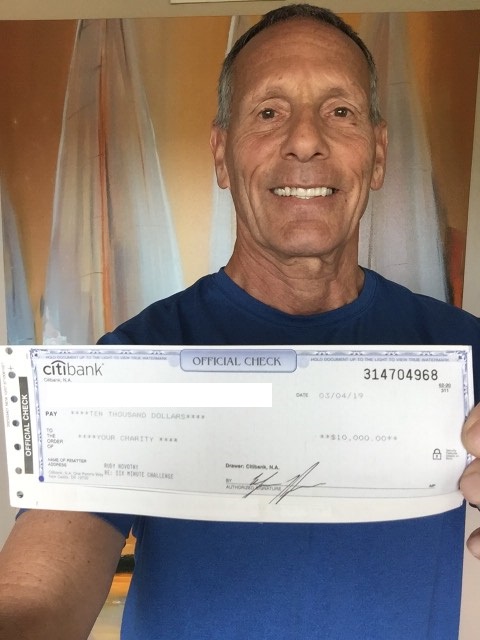 The stipulations to his challenge are as follows:
The attempt must be completed within 30 days,
The attempt must be completed at a track and witnessed by an independent official
The attempt must be recorded live
If Bre accepts the challenge, she will need to provide 14 days notice in order to allow time to make all the necessary arrangements.
In addition to Rudy's offer, I have created a Crowdrise campaign to support The Breast Cancer Charities of America (iGoPink). iGoPink is the charity partner of The Divas Running Series.
The Crowdrise campaign is not contingent on Bre accepting or winning the challenge. However her participation would certainly serve to increase the visibility and success of this campaign.
Diva's 6 Minute Mile Challenge – Crowdrise

Rudy's offer is contingent on Bre running a 6 minute mile under the conditions listed above.
This is an opportunity for Bre to turn this around and show that her participation in The Run Like a Diva Half Marathon was really about charity. She will raise more money and awareness by participating in this challenge than she did through her participation in The Run Like a Diva Half Marathon.
Bre or her representatives can reach me via email at derek@marathoninvestigation.com. I will assist in getting the parties together to work out the specifics of the challenge.