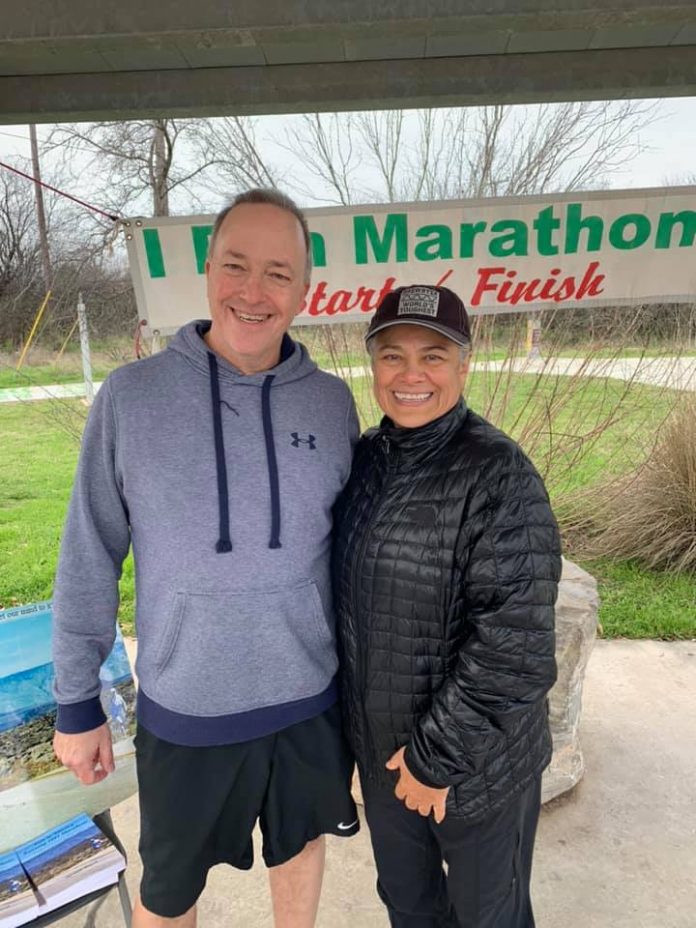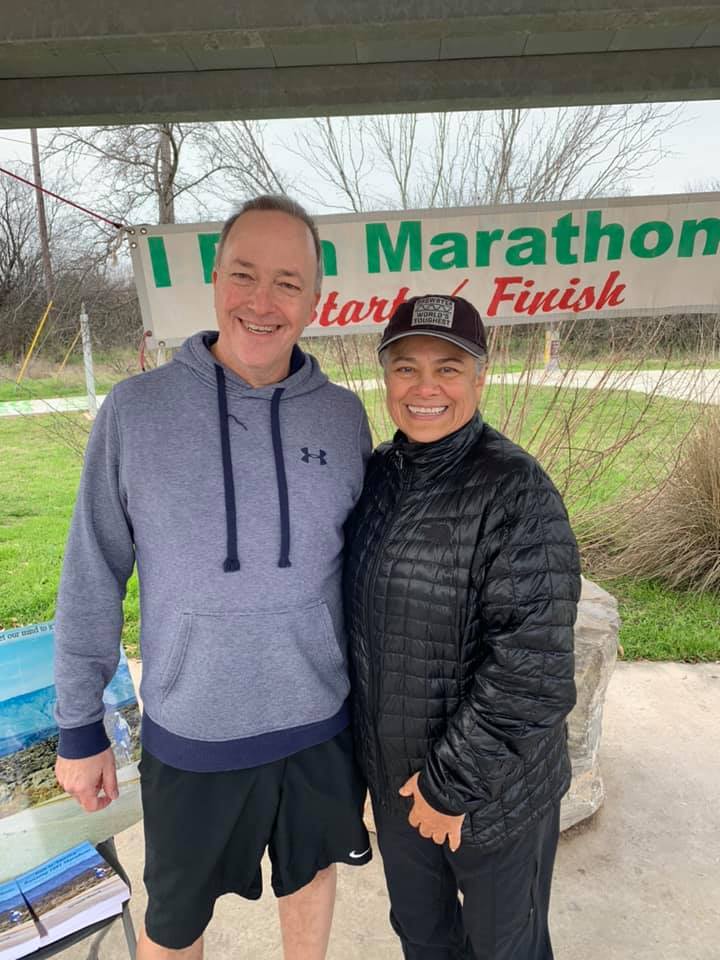 On March 5th, I was interviewed on The Dan LeBatard show on ESPN radio to talk about Bre Tiesi-Manziel and her infamous half marathon result. During the interview, I was asked if there was a longstanding record that I have failed to get overturn. If there was a case where I want to throw my arms up and make everyone understand. The answer was an emphatic "Yes!". The records for most marathons in 365 days were essentially hijacked by Larry Macon and Parvaneh Moayedi.
I Ran Marathons and Guinness
I first wrote about Parvaneh Moayedi and her I Ran Marathon series almost exactly three years ago. These races only came to my attention because of their prominence relating to three Guinness World Records.
Most Marathons Run in One Year (Male) – Larry Macon – 239
Most Marathon Run in One Year (Female) – Parvaneh Moayedi – 168
Most consecutive days to run an official marathon (female) – Parvaneh Moayedi – 17
These "races' are generally held every weekend. There are times where there are daily races. Larry Macon appeared in the results of 102 of 106 possible I Ran Marathon events during his record. Parvaneh appeared in the results of all 80 of The I Ran Marathon races during her world record.
There were many reasons that Parvaneh's and Larry's participation in The I Ran Marathons during their records have been questioned.
Both appear in multiple results from races that were held simultaneously – these always included I Ran Marathon races.
There have long been allegations of results being falsified for The I Ran races. Participants report more runners listed in the results than actually participated. Runners are routinely listed in the results that have no prior or subsequent race history.
Both Parvaneh and Larry have been disqualified from other races. Most recently Larry was witnessed cutting the course at The 'Mo Bell Marathon and was recorded on video. Both have been kicked out of Marathon Maniacs due to their actions.
Additionally Parvaneh was listed in the results of her races at the same time that it was documented that she was in Nepal at The Tenzing Hilary Everest Marathon.
After receiving multiple messages regarding Parvaneh's races I decided that I needed to witness a race myself:
"It was me, my friend…and some other girl we didn't know. We all three ran the half marathon. Parvaneh was there. She stood at the finish/start line and counted laps. She is listed as a marathon finisher as well as nine other marathon finishers."
"I was out there most of all three days, and while I did see Parvaneh walk or slow jog a lap or two each day, I was surprised to see her in the results as having run marathons, which seems impossible"
"I've been running there for several years and have never once seen Parvaneh doing anything other than at finish/water stations"
"no timing chip. hydration stations, medical support, timing clock, starting gun, and of course no verification at all that anyone actually ran the actual distances. For this she charges $100/race. Of course for the two hours I was running, Parvaneh never left the folding table."
For quite some time, I wanted to witness one of these events firsthand. I mentioned my plan to a reporter who was working on a profile of Marathon Investigation. I suggested that he accompany me to San Antonio. We made plans to observe The February 16th race.
Parvaneh did not know that we were coming ahead of the time. We did not identify ourselves until after we left San Antonio.
February 16, 2019 – San Antonio
There were about a dozen runners at The Leon Creek Greenway at 7 am for The start of the races. After some brief instructions from Parvaneh, the runners began running on the trail.
Each lap consisted of running approximately 1.67 miles to a sign and turning around back to the start. There was no one monitoring the course.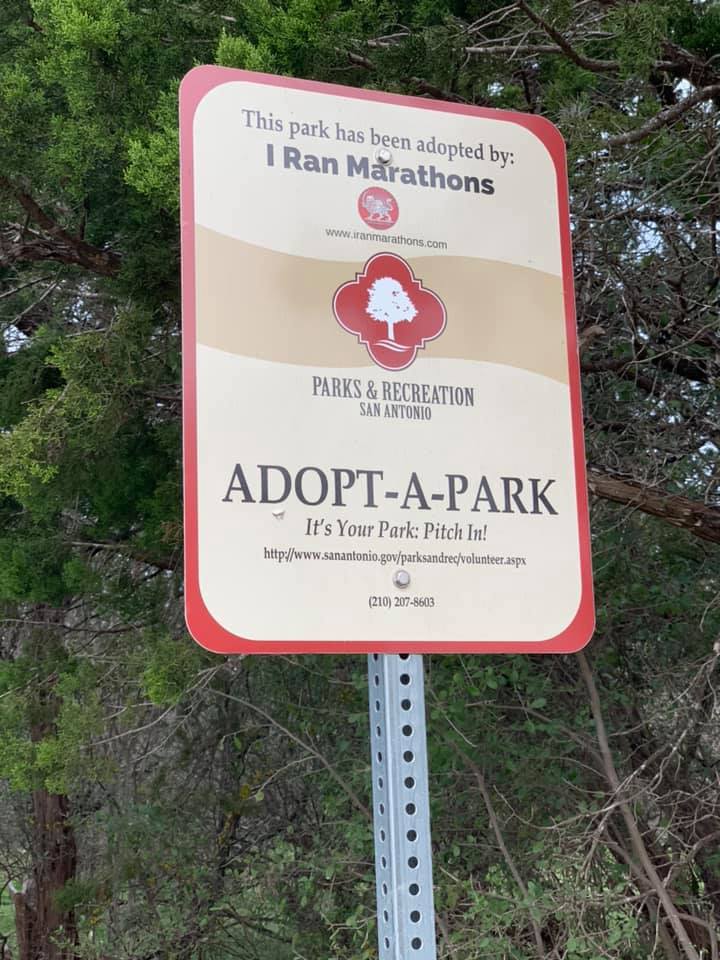 We weren't registered for the race. The course was not closed. We walked a couple loops of the course. We yelled encouragement to a few runners and I got what information we could from the runners regarding which distance they were running, etc.
I did not identify myself to the runners or Parvaneh. One of the consistent allegations is that Parvaneh puts herself in the results of her races despite not running them herself. If she knew We were there, she wouldn't likely insert herself in the results. So we had to remain anonymous.
After walking a loop, I decided to take a chance and look around at the start finish area. There were books and hats available for sale, and the finisher medals were laid out.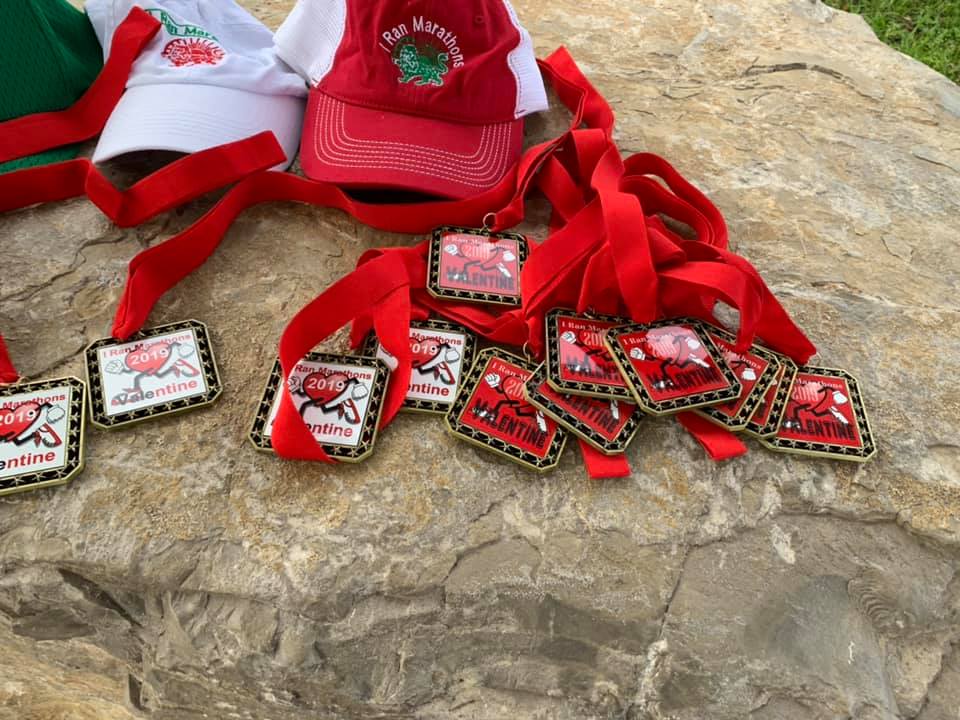 I decided to take a another chance. I traveled all the way out to San Antonio and wanted to get whatever information I could. I decided at that moment to approach Parvaneh. I was hanging around for long enough that I was confident that Parvaneh did not recognize me. We talked about the race, and her Guinness records.
Parvaneh confirmed that there was just one runner running the full marathon.
The results were posted 2 days after the race. and show 10 Marathon finishers, including Parvaneh. Parvaneh did not run the marathon the day that we were there. The added names were fictitious. I cannot find evidence of any of these added individuals exist, much less participated in any marathons. This is exactly what I expected. Up to this point there were almost always exactly 10 finishers listed for every single marathon.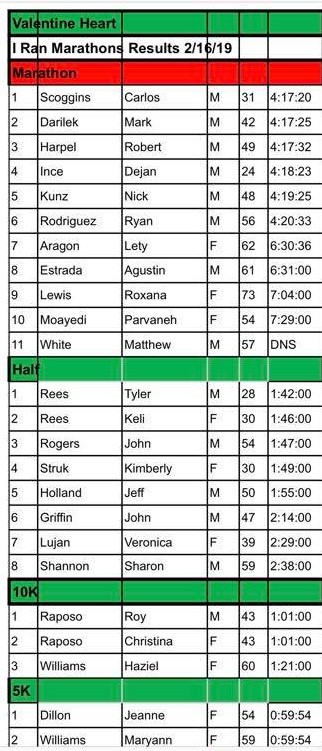 Regarding Guinness, Parvaneh said that she did not run any of her own races as part of her Guinness records.
This was a ridiculous statement. I've received her results that were submitted to Marathon Maniacs over the time frame of her record. The count coincides with her World Record and includes 80 results from I Ran Marathons. If those races were not submitted as part of her record, then you would have to believe that she actually is claiming to have run 248 Marathons in 365 days, with 80 of those undocumented and not submitted to Guinness or Marathon Maniacs.
Her official record for most marathons in consecutive days specifically references the final race of her record being run at The I Ran Marathons Winter Festival on January 6th 2013.
I also got a picture with Parvaneh. Evidence that I did indeed speak with her, and that I was there that day.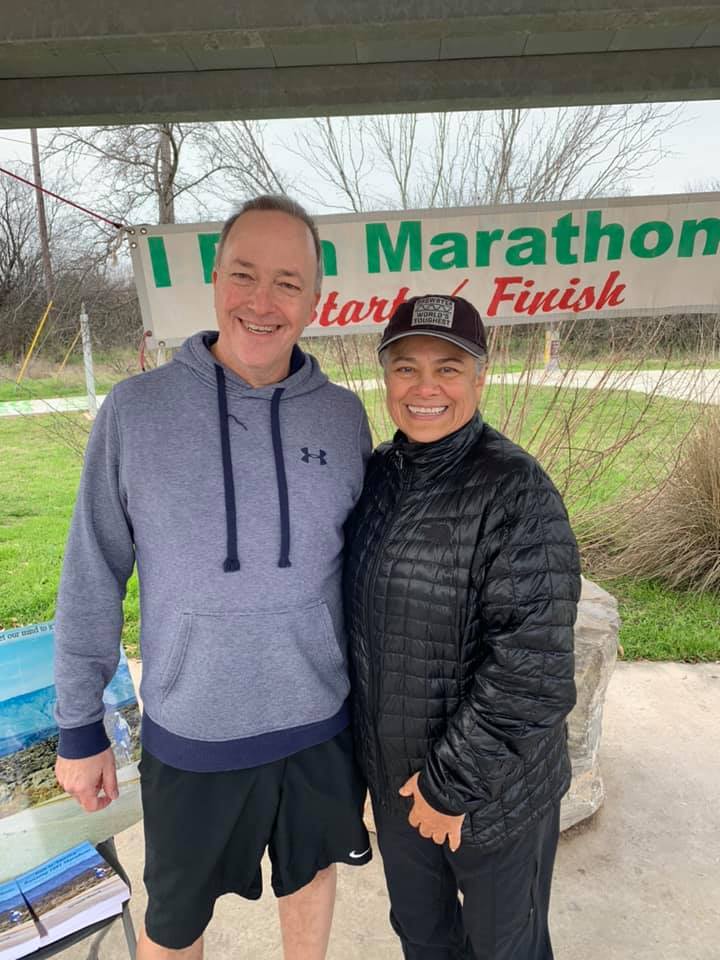 Aftermath
We witnessed exactly what I expected we would witness. My experience in San Antonio mirrors the reports of over a dozen runners that have emailed me over the past 3 years. Parvaneh included herself in the results of a marathon that she did not run. She fabricated the results to increase the finisher count.
I emailed Parvaneh asking her for a statement. I told her that we were at her race and that we spoke to her. I asked her to explain the results and her statements regarding her records. She did not reply. We also attempted to call Parvaneh, but we were unsuccessful.
I emailed Guinness, and this time I got a response.
Hi Derek, I hope all is well.
I wanted to provide a short update.
The integrity of our record titles is of the utmost importance to our brand., each verified attempt requires thorough evidence and sometimes, additional external research to confirm that relevant guidelines were met and the record was achieved. We take accusations regarding the legitimacy of our record titles or attempts very seriously.
Our Records Management Team is continuing to investigate these claims further.
I will be back in touch with additional information.
So now I am left to wait. And hope that once and for all that these records are returned to their legitimate owners, and that those attempting to break the records in the future are aiming at legitimate targets.
UPDATE: SEPTEMBER 18 2019 – Parvaneh's records have been removed from The Guinness site. I have reached out to Guinness for comment.
Summary
Parvaneh charges $50 to $110 for runners to run on an open course in a public park. For this money, the runners get some sports drinks, a small medal, and maybe a power bar. There is not timing equipment, and no one verifying that runners are running a full loop.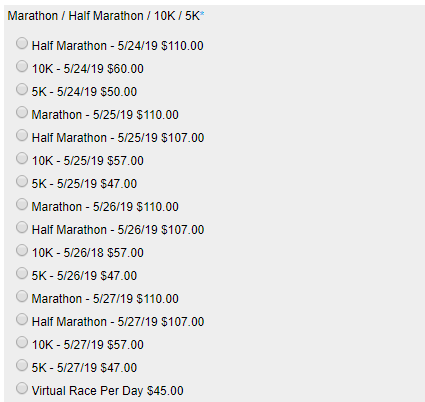 For this money runners can get inserted into the results among some fictitious names. Although the published participant counts have decreased dramatically after I emailed Parvaneh. Parvaneh was even absent from some results while she was overseas. Perhaps she learned from her Katmandu mistake.
My ultimate goal is for Guinness to revoke all the records that have ties to I Ran Marathons. I also want runners to be educated about these races before they register or travel to these events.
Support Marathon Investigation
Thank you to all that have contributed to Marathon Investigation. Your contributions are what enables me to continue the work of Marathon Investigation. To support the site, please consider making a small contribution.
Don't want to use PayPal? Click below to contribute without going through PayPal.