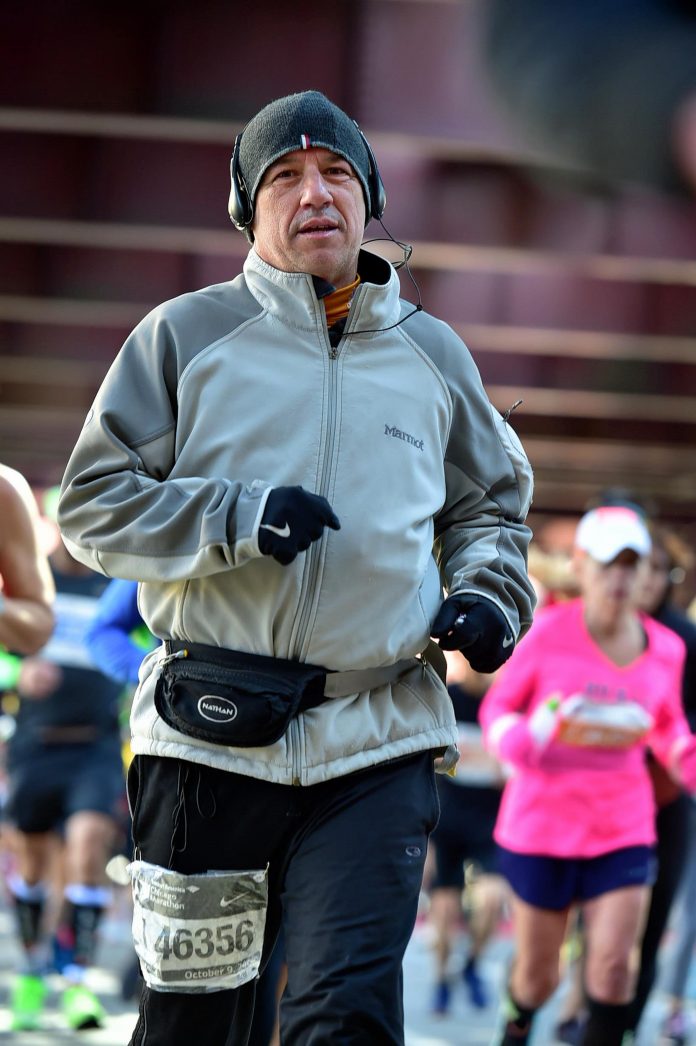 Last week, I wrote about the "Good Samaritan". A runner on the way to The Chicago Marathon, took matters into his own hands when an individual was asking patrons for money while flashing a handgun.
Jean-Paul Lapierre confronted the man, and managed to disarm the would be robber.
Viewers of the news story were quick to notice that Lapierre was shown wearing a bib from The 2016 Chicago Marathon.
The story on WGNTV was later modified to include Lapierre's admission that he is a bandit.
LaPierre said he went on to run his 12th Chicago Marathon. But he also told us, he's what's known in the running world as a "bandit," someone who runs marathons without always registering or paying. -WGNTV.com
Lapierre responds to M.I. article
The day after I published the article on Lapierre, I received a string of messages to my personal Facebook account:
If you have the balls to judge me ,then have the balls to call me- xxx-xxx-xxxx J.P. LaPierre

Just for the record, idiot, I saved runners lifes as well as innocent people..I look forward to when we meet….Do your kids know your a jerk?

I wonder how cool you would have acted in that situation..but go head u loser..if discovering info "That I allready provided to the press gets your jollies off

I own (Solely) the Boston Running Museum Archives..featured in New England Runner Jan/Feb issue 2017. I have PROOF that I ran and completed all the marathons I said I have run. My facebook page has admitted for years that I am a bandit..did you know Boston was built by Bandits? 1/3 the field in 1968..anyways

I have video,photos ,other runnersd that have run these races with me..so if you want to be a real detective..choke..cough..I would advise that youthink what you say and do better research..really looking forward to meeting in the flesh

In Response to Lapierre
The proof that he ran all the marathons that he said would not really be helpful. That would just prove that he stole thousands of dollars in race fees.
He claims to have saved the lives of runners and non runners. While I am not an expert in law enforcement, this did not appear to be a mass shooting situation, but rather a petty thief trying to intimidate people into handing over money.
I received a message from someone that was on the train with Lapierre.
He is arrogant. I'm glad he stopped the guy, but he kept bragging after the fact about still running as a bandit. When some people asked him why he doesn't run legit he got annoyed and didn't say much.
I felt that I held back in my criticism of Lapierre. Below is everything I wrote on Lapierre relative to his banditting. In the article, I just presented the facts showing that he banditted the race (the article was written before Lapierre's admission was made public), and reiterated my overall stance on banditting.
Lapierre was wearing a bib from The 2016 Chicago Marathon. He was not registered for The 2019 Chicago Marathon. The bib from 2016 was not his, either. In fact, I could find no record of him competing in any Chicago Marathon, despite WGN reporting that Lapierre has claimed that Sunday was his 12th Chicago Marathon.
In all seriousness, my stance on banditing has been clear. There is never a time when it is ok to bandit a race. While I am not focusing on bandits to the extent that I have in the past, I am not giving them a pass. With Lapierre, you can applaud his actions on the train, while at the same time be critical of his behavior as a bandit.
Lapierre's attitude is similar to other bandits.

He seems to have a sense of entitlement. Bandits put themselves above the rules. While thousands of people ran legitimately, Lapierre felt he had the right to run unregistered, utilizing resources meant for legitimate entrants.

Lapierre feels that he should be immune from criticism. He resorted to making threats when criticized.
Support Marathon Investigation
Thank you to all that have contributed to Marathon Investigation. Your contributions are what enables me to continue the work of Marathon Investigation. To support the site, please consider making a small contribution.