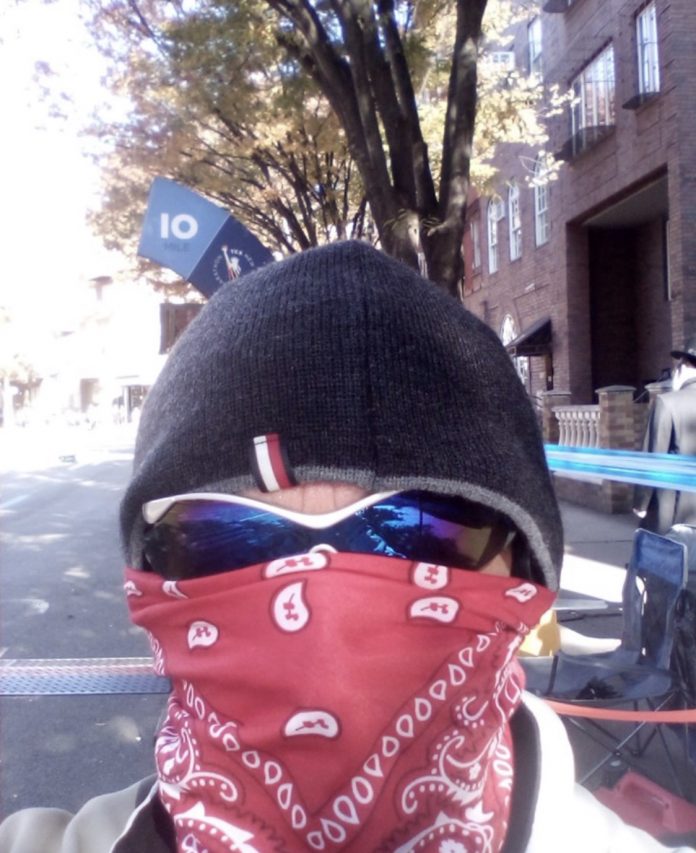 The "Good Samaritan Bandit" showed up at The New York City Marathon. He is not hiding that fact, and obviously he enjoys the attention.
He showed up on the television coverage of The NYC Marathon. This photo originated from a post on a Facebook group, and was sent to me. A couple other people shared similar images.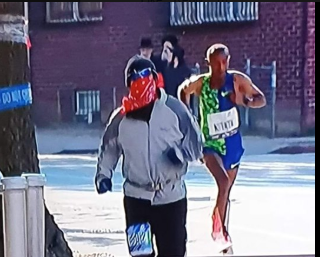 LaPierre is seen running near the elite runners. If there are any question that person from the television coverage is Lapierre. this morning, Lapierre posted this photo on social media.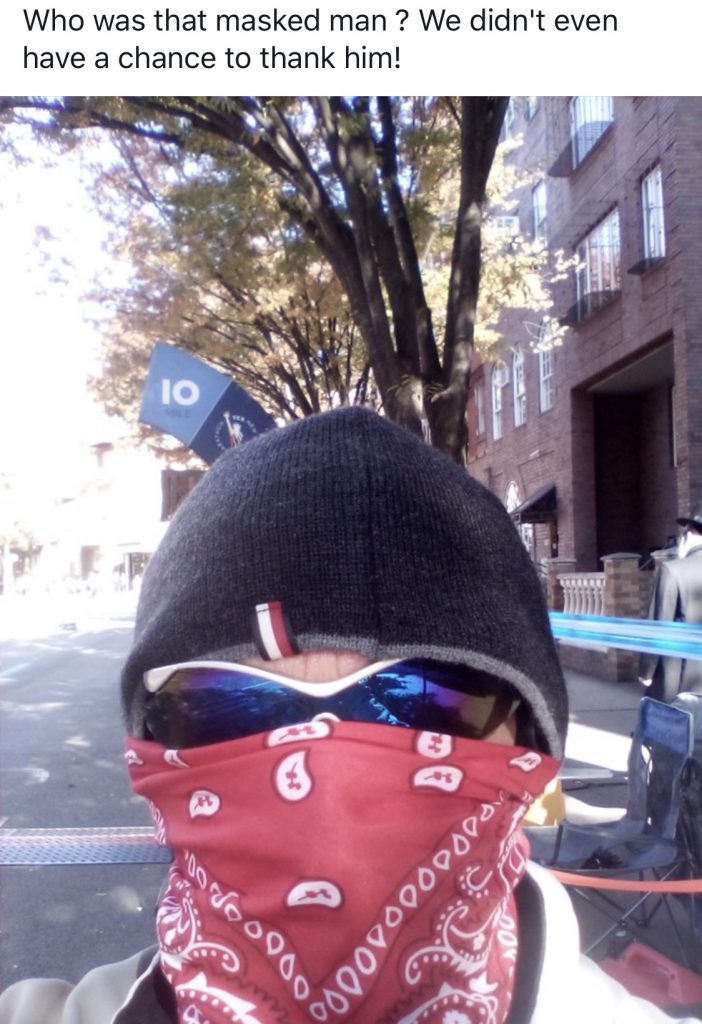 I know that I have posted that I would not focus on individual bandits. I am not searching out stories of banditing, but when situations like this come along, I will take the opportunity to highlight the issue.
I wrote an article about a year ago after Runner's World wrote an article that most felt was condoning banditing
He showed up on The New York City course with the elite runners, dressed for winter and completely covering his face. He should have been pulled from the course. Maybe he was at some point.

He should understand why a runner without a bib, hiding their face, dressed like he is ready for a blizzard could be seen as a threat and a safety concern.
Lapierre admits to banditing The NYC Marathon 12 times. The NYRR has put out a clear message that bandits are not welcome. Bib sellers and buyers are with banned. Lapierre has stolen thousands of dollars of race entries from NYC, Boston, and Chicago.
To The New York Road Runners, this is an opportunity to make a clear statement and take some action against this bandit who is blatantly thumbing his nose at the rules.
Support Marathon Investigation
Thank you to all that have contributed to Marathon Investigation. Your contributions are what enables me to continue the work of Marathon Investigation. To support the site, please consider making a small contribution.