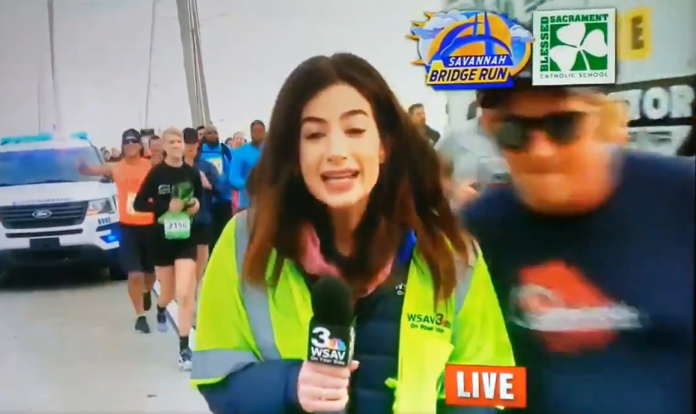 Last week, Thomas Callaway, the runner caught on video slapping reporter Alex Bozarjian plead guilty to misdemeanor sexual battery relating to last December's Savannah Bridge Run.
There was significant backlash at the time, with the story receiving national (and international) attention. Of course, not everyone supported Bozarjian. I wrote about some instances of victim blaming.
Callaway will be ordered to pay $1000, and will be placed on probation for one year. He has been ordered to perform 200 hours of community service.
Days after the incident, Callaway apologized as Bozarjian pressed charges..
Final Thoughts
On one hand, I was encouraged by the overwhelming majority that understood that Callaway's actions were completely unacceptable and recognized his behavior for what it was. In my opinion, it was very clear that the slap was intentional and that Callaway did exactly what he intended to do. It was no accident.
On the other hand, I was disappointed that there were still those that engaged in victim blaming. The reporter was simply doing her job and shares no blame in what happened at the race.
I decided to share this latest news on my site and on social media because I welcome the discussion, no matter how uncomfortable. I welcome disagreement on all my platforms as long as the debate is respectful.
Thank you to all that have contributed to Marathon Investigation. Your contributions are what enables me to continue the work of Marathon Investigation. To support the site, please consider making a small contribution.