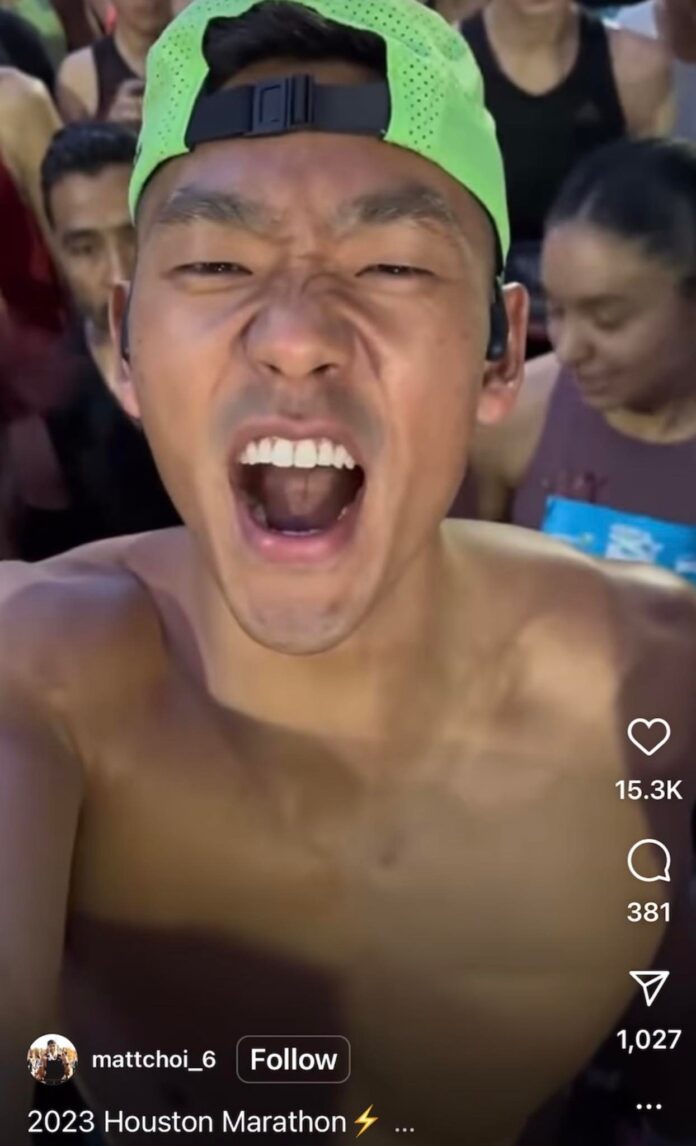 To support Marathon Investigation, you can make a contribution by clicking on the bottom of the page, or by going to Paypal.me/marathonsleuth or Venmo:@MarathonInvestigation. Everyone's support is appreciated!
Matt Choi didn't hide the fact that he was running The Houston Marathon. His Instagram page is plastered with videos from the race.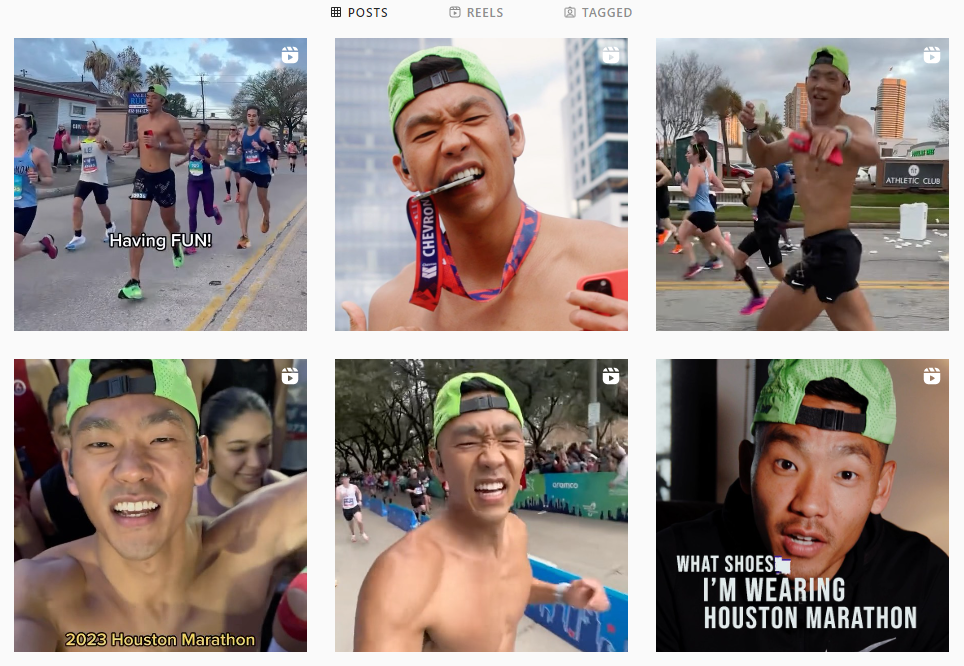 In the below linked video, he enthusiastically provides mile by mile splits.
The problem, as referenced in the page title, is that Matt was not registered for the Houston Marathon. He ran it wearing a bib assigned to another runner. His marathon finish earned this other runner a Boston Qualifying time. His 'official' finish was 2:59:35.
Why Run With Someone Else's Bib?
The Houston Marathon was sold out. One possible motivation is that the original bib holder could not run the race, and he gave the bib or sold the bib to Matt. The other motivation is that he had Matt run the race as a "Bib Mule" to earn him a qualifying spot for Boston or another race. Regardless of the motivation, this is clearly against the rules.
From The Chevron Houston Marathon FAQ:
Can I transfer my bib to another person?
No the Houston Marathon does not allow the transfer of registrations.

Registered runners who give their bib to another person and the person to whom the bib is given will be disqualified and prohibited from participating in subsequent Houston Marathon events for a minimum of two years
Summary
There are many reasons you should not run a race unregistered. I've gone through those ad nauseum for years. I wrote a piece in response to a Runner's World article that many, myself included, felt gave the green light to bandits.
Summary
In many ways running with another runner's bib can be worse than simply banditing. Yes, "someone" paid for a swapped bib. But the bottom line is, in this case, Matt did not pay for the bib. He was not authorized to participate in The Marathon. If someone bandits a race, they don't appear in the results, they can't qualify for Boston or take claim to an age group award. To be clear, in either case, the runner is stealing by taking advantage of a service that they did not pay for.
An influencer and sponsored athlete should know better than to run a race that they are not registered for. There is no acknowledgement of comments calling out his actions.
Support Marathon Investigation
To support the site, please consider making a small contribution.Your contributions help to cover the costs associated with running Marathon Investigation.