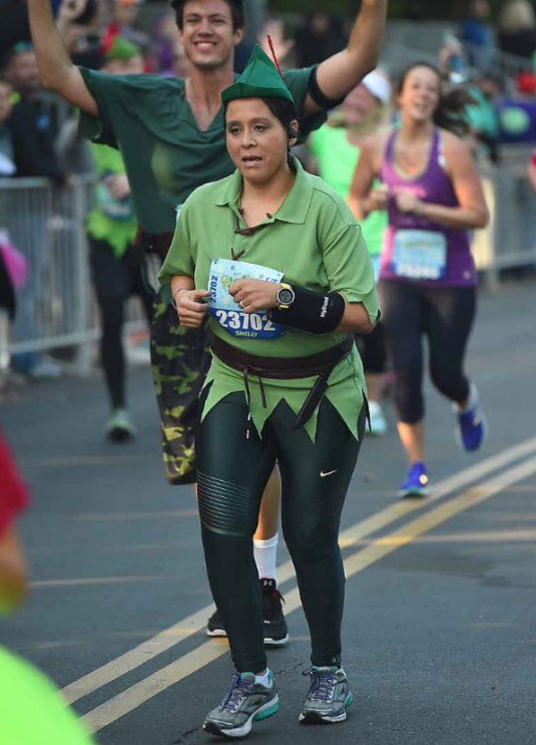 Last Weekend was The Disneyland Tinker Bell 10k and 1/2 Marathon Weekend. Not normally something I would take interest in. But this post was shared and drew quite a bit of attention.

What was especially interesting about this is that someone was actually able to pick up someone's original bib. This wasn't someone making a copy, or using a prior year's bib to pass off as a current bib.
This runner reported that her name was signed on the line for her bib, so this did not appear to be an accident.
After the 10k, photos did appear showing the runner that that was running with the stolen bib.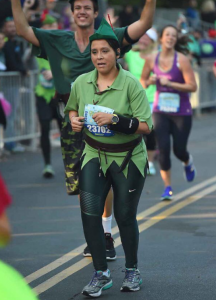 This runner was eventually identified as "Patty". Other runners quickly checked her social media and made some other interesting findings.
She was not registered for Surf City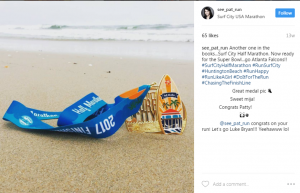 She was not registered for The 2017 LA Marathon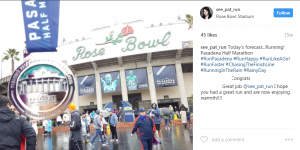 She was not registered for The 2017 Pasadena Half Marathon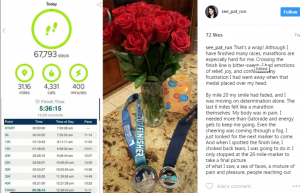 She was not registered for The 2016 Tinkerbell Races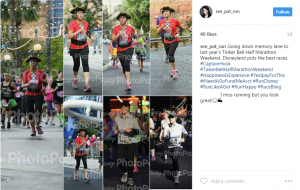 Serial Bib Thief?
The biggest question is how did she manage to get an actual bib from another runner for this past weekend's race? Does she have an inside connection, or was she able to obtain just enough information about the actual runner to convince the worker to give her the bib? One thing is for certain, procedures need to be tightened up at Run Disney. By all reports, the race did not live up to what most Disney customers had come to expect based on past events. It's possible that the original runner has enough public information that patty was able to obtain her birthdate. That may have been enough for her to pick up the bib.
I have not been able to ascertain whether she used original bibs in the other cases. For the 2017 Tinkerbell race the chip was deactivated once the original runner went to pick up her bib.
I would recommend exercising caution when posting in groups. You should not post bibs prior to the race. Check your privacy settings. Take steps to make sure you are not an easy target for this sort of thing. The original runner was mostly just inconvenienced. It is unknown what caused her to be the target of this runner for this particular race. But, it is probably a good idea to not make things public that make you an easier target than necessary.
On Another Note
Yes, I am still focusing on Boston Qualifiers. I just have not come across anything recent that warrants an article. I examined New Jersey – there were some issues, but mostly runners that dropped from the full to the half without apparent attempt to deceive.  I looked at Pittsburgh and nothing jumped out that was particularly interesting. I am looking at other races as well. Quite a bit of what I report is done without writing an article. I am not going to typically write an article on someone that may have cut a course short  one time. I want to see obvious intent to deceive before I put an article out there on a specific runner.
I am writing multiple articles weekly, so there are going to be more that fall outside of what affects Boston. last year, there were times when I would go a couple of weeks or more without writing an article. So, while you are seeing more articles on other topics, I expect that you will also see more articles related to issues related to cheating to get into The Boston Marathon. My main focus still is and always will be to detect and prevent runners from running Boston that have not earned the right.
I am going through my prioritized list of 2017 Boston results and will likely have some articles soon. I am also monitoring the results for those that I have identified as questionable that have been reported. I will follow up with the B.A.A. this week for a status report. I was previously told that some runners would be removed, but that has not happened yet.
If you would like to make a contribution to support the site, please choose an amount below and click on the link.
Contributions go towards general site expenses related to running the website and the investigations. They also go towards compensating those that help pull race data, etc.
-Derek