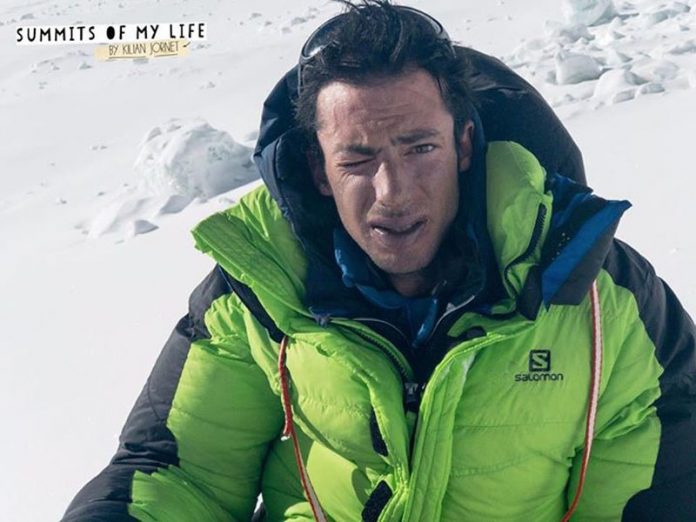 Kilian Jornet is a renowned adventurer. He was selected as a National Geographic Adventurer of The Year twice, and has won The Hardrock 100 in 2014, 2015 and 2017.  In addition to ultra running and mountaineering, Jornet is a professional Sky Runner.
On his 'Summits of my Life' website, Kilian Jornet's goal of setting speed records is detailed.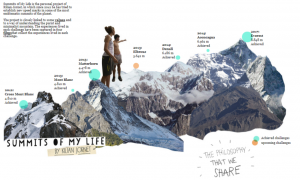 Jornet seeks to " establish new speed marks in some of the most emblematic summits of the planet."
There has been controversy surrounding Jornet's Summits of My Life project related to his attempts at Mt Everest.
This controversy is not new. Questions regarding Jornet's May 2017 ascents were first publicly questioned as early as December 2017 when Dan Howitt released his investigation regarding Jornet's claims. Athletics Illustrated interviewed Howitt in March of this year.
If you would like to access the full report, it can be found at the link below:
Detailed Analysis of Kilian Jornet's Mount Everest Claims
Jornet's Claims
Jornet claims to have completed a double summit of Everest. On May 22nd 2017, Jornet claims to have summited Everest in a time of 26 hours. This has been reported as a new "Fastest Known Time" (FKT). Jornet claims to have summitted without the use of supplemental oxygen or fixed ropes.
Furthermore, Jornet claims to have completed a 2nd ascent of Everest from Advanced Base Camp on May 27th 2017 with a total ascent time of 17 hours.
In a new 56 page report, independent investigator Andy Tavin, provides very detailed and convincing evidence regarding the 4 key claims Jornet makes regarding his Everest ascents. Tavin was given access to Jornet's original GoPro footage and GPS data. His findings center on the data he is able to extract from this evidence.
I will briefly summarize Tavin's findings. I encourage everyone to read the full report. The information below is largely pulled from Tavin's report.
Reasons for Initial Suspicion
From Howitt's report:
For both of his climbs, he has no summit photos, no summit video, no summit witnesses, his GPS tracking for
the 27th begins at 8650m and descends from there, his GPS tracking for the 22nd gives a highpoint elevation
reading of just over 8500m, and he did not call anyone via his satellite-smartphone from the summit, nor near the summit.
Additionally, it was noted in Howitt's and Tavin's reports that while Jornet provides ascent times down to the minute for his other ascents, only approximate times are provided for his Everest ascents. After learning of Howitt's report after it was posted on letsrun.com, Tavin reached out to Jornet's represntatives after they had failed to provide promised evidence of Kilian's ascents.
Tavin's Findings
Ascent #1
While there was an issue with some of Kilian's data, Tavin was able to confirm using Kilian's GoPro GPS data that Kilian did successfully ascend Everest on May 22nd 2017.
Jornet publicly claims a 26 hour ascent time for his first ascent, This is the claimed ascent time that is repeated in the documentary of his ascents 'Path To Everest'. Tavin concluded that the actual ascent time was approximately 26:31:06. Jornet has later claimed the 26:31:00 time in response to the Howitt investigation, although the 26 hour time is still quoted in media sources and in the documentary.
Ascent #2
For Jornet's claimed 2nd ascent, Tavin was unable to confirm that Jornet successfully reached the summit. He did conclude that if Jornet did summit that it took him significantly longer than claimed.
Photos taken that originally were claimed to be at the summit were proven to be taken at a location below the summit.
Jornet made contradictory statements regarding the lack of photos at the summit. According to the report, he claimed initially to have spent 10 minutes at the summit. But he stated that due to high winds he immediately descended, and that he did not have time to take photos from the summit showing his watch.
The report details that the lack of uphill GPS data.
GoPro timestamps show that if Jornet did reach the summit on his 2nd attempt the time of the summit would have been anywhere between 2h to 2 hr 28 minutes longer than he claimed in public and to the Himilayan Database.  From, Himalayandatabase.com – The Himalayan Database is a compilation of records for all expeditions that have climbed in the Nepalese Himalaya. The database is based on the expedition archives of Elizabeth Hawley, a longtime journalist based in Kathmandu, and it is supplemented by information gathered from books, alpine journals and correspondence with Himalayan climbers.
"In Jornet's Path to Everest documentary where the audio was completely replaced

to make it appear as if the video was taken at the summit of Everest."
Tavin's report was reviewed and his work "received no major objections from The Himilayan Database reviewers".
Jornet is fully sponsored, and as mentioned above, a documentary, Path To Everest was released detailing Jornet's journey.
Again, I recommend reading through the entire report.
Faking Everest
This isn't the only time someone's Everest claim was challenged. In 2016 an Indian Couple photoshopped themselves at The Summit of Everest, resulting in a 10 year ban. They were also fired from their jobs as Police Constables.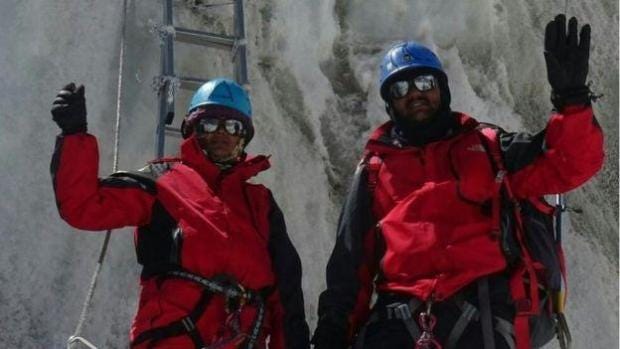 Speedgoat 50K Controversy
In the 2012 Speedgoat 50k, Jornet was found to have repeatedly cut switchbacks. It is standard in Europe and to allow this. Cutting switchbacks is not allowed in nearly all US Ultras and was not allowed at The Speedgoat 50k. He was stripped of the course record and the associated prize money. He was given a time penalty, and the official course record went to the 2nd place finisher along with the prize money for breaking the record. Jornet did not fight the ruling. Jornet was allowed to keep the 1st place finish.
Please consider making a small contribution to help support MarathonInvestigation.com. Reader contributions are the main source of the funds that are needed to pay for servers, photos, data, etc.