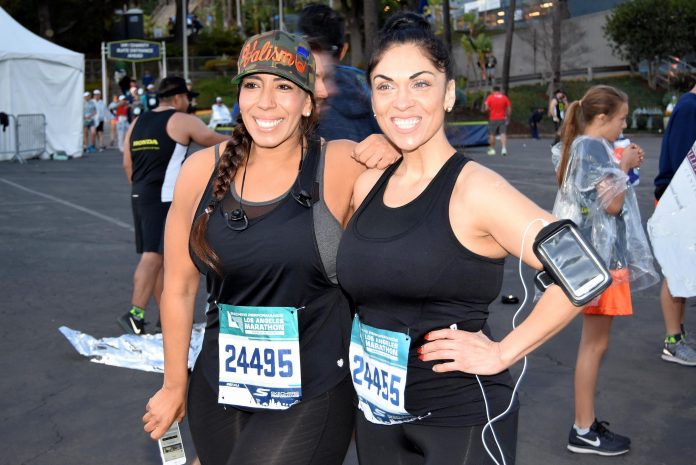 Two weeks ago, Valerie Reyes was featured in three separate articles on Marathon Investigation. Valerie was outed for running with forged bibs at numerous events. I originally estimated that she likely was responsible for faked entries worth at least One Thousand dollars. That figure is probably low. The forgeries were seen at races as large as Los Angeles, and as small as a local Turkey Trot.
The last article I wrote was regarding her entry to The Los Angles Marathon. She registered for The 2018 and 2019 Los Angeles Marathon through The Justin Turner Foundation. The Justin Turner Foundation issued a statement stating that they would not allow Valerie to raise any more money on their behalf.
In the comments of an article, the following was posted:
Charity February 8, 2019 at 3:24 pm
Who is stealing from charity now? Due to these articles and crazy acts of cyber bullying Valerie is no longer running for the JT Fountain!? Last year I noticed she raised over $2000 for this charity. Essentially you have accomplished her not being able to fundraiser this year, but yet you are seeking donations on your articles about her?! Surprised she hasn't served you a DMCA letter for using her personal photos without her permission. Copyright infringement is also stealing. How ironic! You're both thiefs at the end of the day!
The Justin Turner Foundation made their decision based on the actions of Valerie. Any repercussions Valerie faces are a result of her behavior.
The above post was made at 3:24 pm on Friday February 8th.
Coincidentally, by 9:00 am the following morning I received a DMCA take down notice relating to images I used that showed Valerie and others wearing the copied bibs.
What is DMCA?
You can skip this section if you don't want all the legal details. Basically, Valerie tried to force the removal of photos that showed she was copying bibs.
A DMCA notice informs a company, web host, search engine, or internet service provider that they are hosting or linking to material that infringes on a copyright. … DMCA stands for Digital Millennium Copyright Act. A DMCA notice is also known as a DMCA takedown notice or a DMCA request.
Valerie was claiming to own the copyright on the images that I used. All of the images were taken from her Instagram page. She even included the below image in her complaint.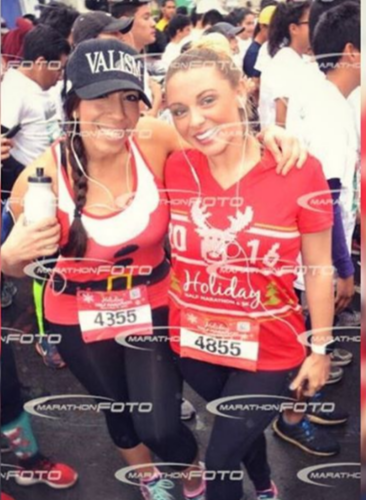 I did not post her entire Instagram post, I only posted the unaltered photo. She actually included the watermarked Marathonfoto picture in the complaint. By doing so, she was claiming to own the copyright to this photo. She clearly screenshotted it from Marathonfoto without purchasing the copy. She has no legitimate claim to that copyright. Marathonfoto owns the rights to the above photo.
The DMCA complaint came through my hosting provider, Bluehost. I was given 48 hours to remove the photos or risk suspension of my account. I immediately consulted with an attorney and began the process of issuing a response. I filed my response within 12 hours, which should have been sufficient to avoid any service interruption.
Fair Use
It is my opinion, as well as everyone with whom I consulted, that I was fully within my rights to use the photos. The Fair Use exception allows the use of copyrighted materials.
In its most general sense, a fair use is any copying of copyrighted material done for a limited and "transformative" purpose, such as to comment upon, criticize, or parody a copyrighted work. Such uses can be done without permission from the copyright owner. https://fairuse.stanford.edu/overview/fair-use/what-is-fair-use/
I clearly used these photos for the transformative purpose to comment upon, criticize and to report news. Despite sending in my response, the hosting service suspended my site without any further warning.
I was forced to remove the photos in order for them to restore service. I did so promptly and service was restored the following day.
Within 48 hours I switched hosts. I believe my former host acted improperly in suspending the entire site after I issued the response to the DMCA complaint. After issuing the response, they should not have removed the photos, let alone suspend my account.
What's Next
Valerie has 14 days to file suit after receiving the response. After that time, the rights to use the photos must be fully restored. While I switched providers, I agreed to wait until after this waiting period to republish the photos in question. Today marks the 14th day, and I have not heard from Valerie or an attorney.
There are possible penalties for issuing a DMCA claim in bad faith. I do feel that this claim did not consider The Fair Use exception, and was simply an attempt to force me to take down content that showed Valerie forged bibs in order to run multiple races.
Why Not Just Take The Photos Down?
It would have been easier in the short term to just remove these particular photos and move on to the next story. But I fear that could open the floodgates. I will always fight any attempt to censor my site or to hide evidence.
So, while in this case, Valerie was successful in having the evidence removed from my site (if only for a couple weeks) I am taking steps to make sure further attempts do not result in any interruptions in service and that MarathonInvestigation.com is never taken offline by someone trying to manipulate the rules.
Support Marathon Investigation
Thank you to all that have contributed to Marathon Investigation. Your contributions are what enables me to continue the work of Marathon Investigation. To support the site, please consider making a small contribution.
Don't want to use PayPal? Click below to contribute without going through PayPal.