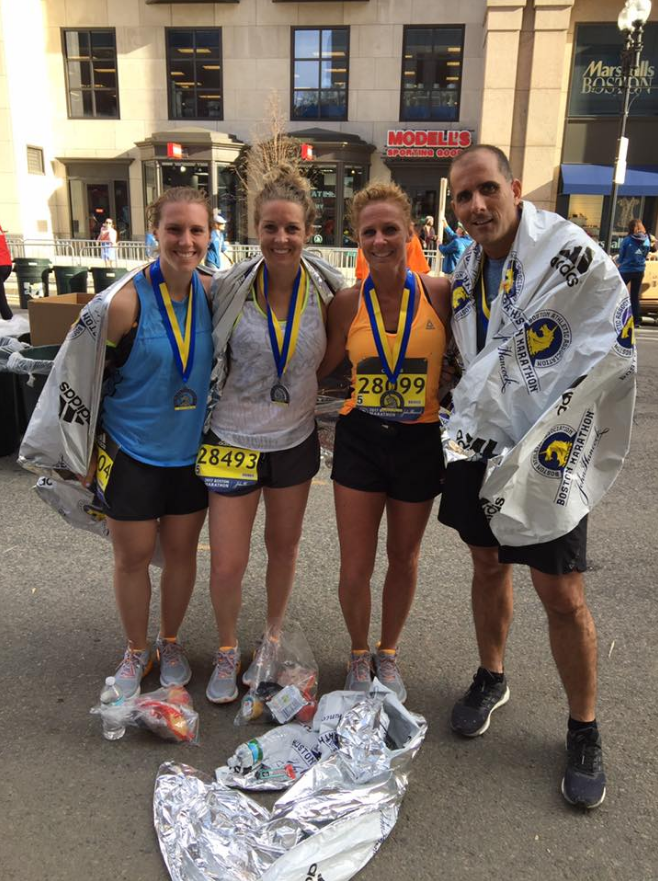 Mark Porter, one of the men behind The Battle At The Bay Event, and the cancer charity that it supports, responded to my article regarding the copying and swapping of bibs.  I will first post and respond to his reply that he posted in the comments section of the initial article. I did get a chance to speak with Mark yesterday afternoon and again yesterday evening. I will share my impressions from those conversations as well.
Mark's Initial Response
Mark posted the below comment on my previous article on Friday morning after he sent the following message directly to me via Facebook messenger.
Derek, I would like to address your article yesterday about our marathon experience. Did I copy a marathon number? YES. Did I do it to cheat or to hurt anybody? NO! What I did was the following;
I am an 11 year cancer survivor who had decided, with the help of friends, to help those less fortunate than ourselves. With those same friends we have raised in excess of $500K for families and their needs during this battle of their lives. The first $300k was for two local hospitals here in Massachusetts, and then seeing the direct need in the family life of those fighting cancer, we started our own charity to help families in their darkest hours with non medical expenses such as; rent, mortgage, car payments, child care, car repair and other essentials things that don't just stop happening when you are battling cancer. I myself have been there and I know what it feels like, it's a horrible time.
Having said that, last year we had the fortune to meet a young man, Christian, who was 13 years old and battling Stage 4 cancer himself. We had a 50/50 raffle at our charity event in which we raised $3.5k. We went to see this young boy after one of his final chemotherapy treatments in order to give him and his mother the donation from this raffle. I asked a few friends from to come so he could see who and what total strangers were doing to help his fight. It was a very emotional experience where a lot of tears were shed and it was also three days before the 2016 marathon. After meeting Christian and seeing his strength, "the cheats" you have called into question, expressed the desire to run the marathon in honor of this amazingly brave 13 year old warrior. He never had time to train for chemotherapy, so they said that they shouldn't have time to train for a marathon. To help them honor Christian, I made a copy of my number and we ran the race alongside each other for Christian. After the race, we cheats, again visited this young man and presented him with the 2016 Marathon medal. Christian was smiling, happy and was very thrilled with the medal we gave him. This was one of the greatest feelings we have ever had.
July 2016, Christian's cancer relapsed and he passed in August of 2016. As you can imagine, it was an emotional experience for all involved.
At this year's charity event we honored his memory by sponsoring the event in his memory. With his family in attendance, it was an emotional experience and his mother spoke to what impact we, the cheats, had while he was battling cancer. As I'm sure you can understand, we have become close to the family again it was an emotional experience for everyone involved. We all wanted to run the race in his honor and again, race number were made so that we could do our part in bringing some joy to the heart of a mother who has just lost her son and to honor our friend Christian. Having complete strangers remember him in this way was way more important than copying a marathon number. None of these two episodes were planned. They were decided in a tearful, emotional moment which may seem wrong to some people but to me was the right choice. This is not some elaborate scheme to cheat anyone or anything. We ran because a young boy's strength inspired us.
Derek, the wrong thing done for the right reason is sometimes acceptable.
I do understand that you wrote your article for the right reason but what the article has done is hurt both the integrity of our charity and our ability to help families in their darkest hour.
Those names you have called out as "cheats" are people that are trying to help impact lives positively. They are not in this for themselves, nor are they in this for financial gain. They are trying to help those in need, not cheat, as you have classified them. What we have done was outside of the rules, yes. We helped a family in need and will continue with this work, but most importantly, we made a little boy's life a bit brighter before he passed. For this, we are quite PROUD!
_______________________________________________________________________
2016 Boston Marathon
I read Mark's comment a number of times before speaking to him, and I've seen the reaction from my readers. I don't think the initial response came across well. In speaking with Mark, while not wavering from the basic message of his reply, he seemed to acknowledge and own up to what they did. He seemed accepting of any personal criticism while at the same time very protective of the others that were involved and of any perceived ties to the charity.
Mark and the original bib owners had legitimately obtained charity bibs that were obtained through the B.A.A. charity program. They raised money for this charity, and ran wearing their Battle At The Bay shirts in 2016. They made a very poor decision in making copies of some of these bibs so their friends could run. For this, Mark was disqualified from the 2016 Marathon as was Sean Campbell. Mark says that the BAA did contact them to let them know that someone had copied the bibs, but he was unaware of the disqualification.
Mark is the only one of those involved that would speak with me. For that I give him credit. I get the feeling that he is trying to shoulder the blame for this to protect the others. I again give him credit for that, but at the same time, those that wore the copied bibs need to take responsibility for their role in this.
In talking to Mark, I believe that this charity is everything to him.  It doesn't matter to him if he takes all the blame for the bib copying, as long as the charity does not suffer as a result. I researched all I could on the charities, and read the articles about Mark. Nothing would lead me to believe that there are any issues with the charity itself or the work they've done. This is all about the 2016 and 2017 Boston Marathons and the improper copying and swapping of bibs.
Do I completely believe that the runners that wore the bibs wanted to do anything more than to run the race? Were they really there to support Christian?  I truly don't know. And, it doesn't really matter. They may have got swept up in a moment and decided they wanted to run the race. Mark owns the decision to provide them with copied bibs so they could experience Boston with him. All parties are culpable. Mark should have known better. The employees of Reebok certainly should have known better.
I personally have a way bigger issue with the copying for 2017….
2017 Boston Marathon
If the 2016 act was truly spur of the moment, I can envision how that may have come to pass. I do not in any way condone the behavior, but I can see it happening that way.
Mark did admit to me that not all of the original owners of the bibs were aware that copies were made. In protecting his friends he did not share who was aware and who was not.
I  asked Mark directly if he felt pressured to provide bibs to his friends at Reebok. He did say that he felt an internal pressure to provide copies when he was asked to provide bibs. He felt that he did it last year and that he could not say 'No'.
None of the Reebok employees have reached out to me. I reached out to the three women that ran the 2017 marathon with copied bibs, and two blocked me on social media. So I have to lump them all together as being equally responsible in this.  Kevin is the only runner that I am aware of from Reebok that ran both years. Katie is no longer employed by Reebok and ran with her owned charity bib in 2017 after using one of the copied bibs in 2016.  For 2017 , if they wanted to support or honor Christian or the fight for cancer, they had plenty of time to hook up with an official charity and raise money for the cause. Instead, they asked for copied bibs for 2017.
Whether  or not they intended to pressure Mark  into complying with the request for copied bibs, just by their association with Reebok -who has donated equipment for Battle at The Bay, there would have been pressure to provide them with the bibs they wanted.
It is just my opinion that the runners wearing the copied bibs just wanted to run the race, and took advantage of a situation to do so. Again, I have not spoken to any of the Reebok employees, so unfortunately I have to make my opinion without being able to hear from them directly.
I will repeat that everyone that was knowingly involved is responsible. No one should get a pass. Although, I personally have more of an issue with those from Reebok. From the outside, it appears that they used their relationship  for their own personal benefit. If they were running for Christian, any mention of that fact was absent from the social media posts regarding the race.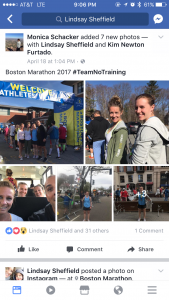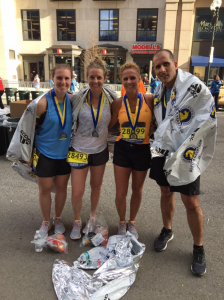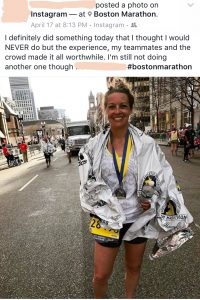 In Conclusion
Everyone will have their own opinions regarding this story. I am simply presenting mine.  I will not waver on my opinion regarding the copying of the bibs. I question the motives of the Reebok employees in wanting to run the race. I however do not question the legitimacy of the charity. I did what I could to at least look up the filings. I personally am satisfied that there is nothing raising a red flag regarding their charitable work. This is not a Wish Runner situation.
If you are considering supporting any charity, you should do your own due diligence. I am simply stating that after doing my own research and talking to Mark through text and personal conversation, that I don't see any evidence that would cause me to doubt the work being done through Let's Fight Cancer, and The Battle At The Bay event.
If you would like to support the site, please consider a small contribution. Contributions go towards everyday expenses related to running the site and compensating those that assist in pulling data, etc.