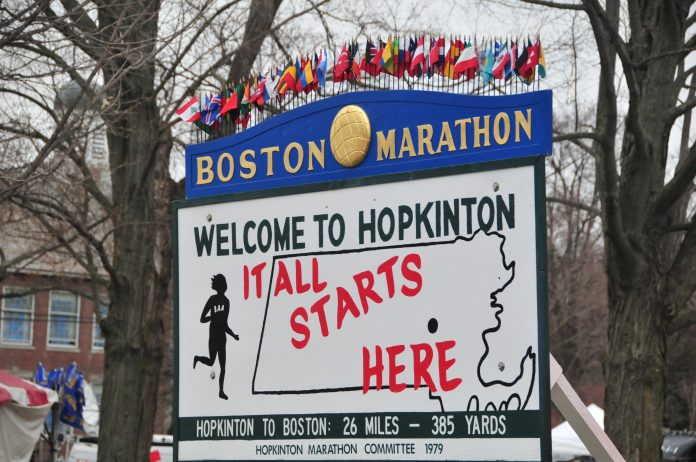 Some Runners that were profiled following the 2017 Boston marathon have been disqualified. I will be pulling updated results to identify any more that may have been missed. For some time the B.A.A. had a link for runners to report cheating. I am certain that some reports went directly to them without me being aware. I will keep a constant eye out for other disqualifications.
Alexander Schwarz
This is the runner that was witnessed taking the train over part of the course. In doing so, he missed two timing mats. He finished just under 3 hours. Finishing sub 3:00:00 was his apparent motivation. He had a website devoted to his quest to finish all of the marathon majors in under 3 hours. He has not updated his site since before Boston.
MORE INFORMATION COMES OUT AS ADDITIONAL WITNESS CLAIMS RUNNER TOOK TRAIN ON WAY TO BOSTON FINISH
He has been removed from the results.
The B.A.A. automatically reviews runners that have missed two or more timing mats. It is unclear how much weight they put into the eyewitness accounts in making the determination to disqualify Andrew.
Bib Copiers
The original owners of the bibs that were copied and used primarily by Reebok employees have been removed from the 2017 Boston Marathon results. There were a total of 4 runners disqualified. I do not know that it has been proved definitively which of these runners were directly involved in having their bibs copied. The co-founder of the charity claims that not all of the runners knew their bibs were copied. A couple of those runners had posted clear photographs of their bibs on social media prior to the race.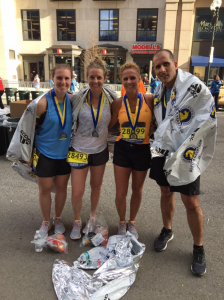 BOSTON BIB COPYING TRACED TO MARATHON SPONSOR AND LOCAL CHARITY
Still Waiting…George Taylor

George missed the same timing mat in 3 consecutive Boston Marathons, and used a copied bib back in 2010. Still awaiting a decision from the B.A.A.
BOSTON RUNNER HAS A HISTORY OF MISSED MATS AND QUESTIONABLE BOSTON MARATHON RESULTS
There were a few of other runners that I found that missed multiple mats that were disqualified. I will be looking into their prior results and any qualifiers to make sure there isn't more there. I will report on them if I feel there is anything particularly interesting or noteworthy.
Thank you to all of those that have already contributed to the site. Contributions go towards site expenses, and to compensate those that help gather the data. Please consider making a small contribution to support the site.