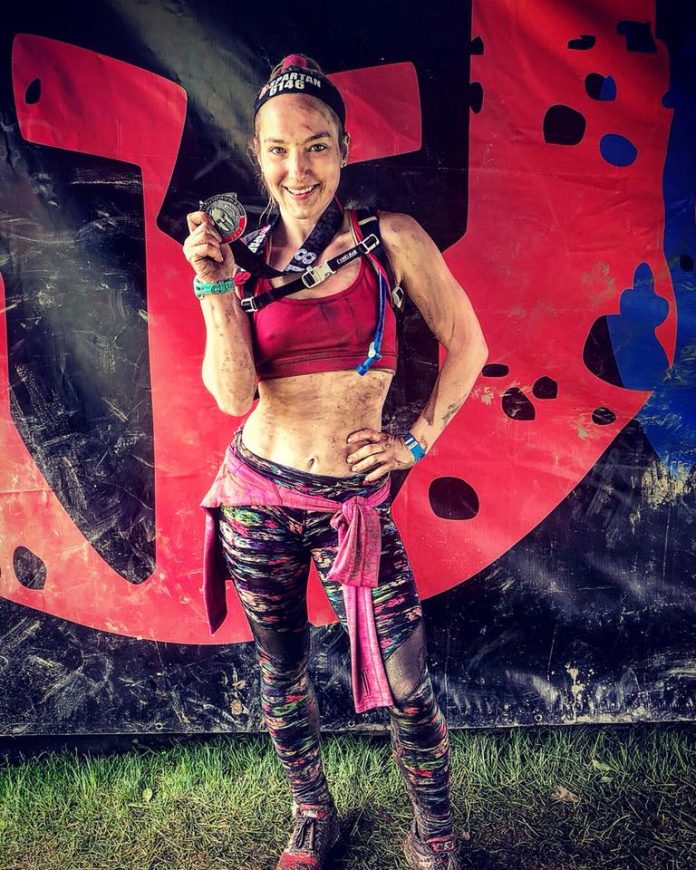 More details have emerged regarding Maude Gorman's racing history. It has become clear that her racing accomplishments were a lie. She stood on podiums seemingly oblivious to the fact that she stole from those standing next to her or those that were bumped off entirely. I have been in contact with officials from all of these races. The evidence was clear, and their actions were decisive. If you missed yesterday's article on Maude, you can read it here:
VIRAL BEAUTY PAGEANT WINNER LOSES ULTRA CROWN AFTER DISQUALIFICATION
Pineland Farms Trail Challenge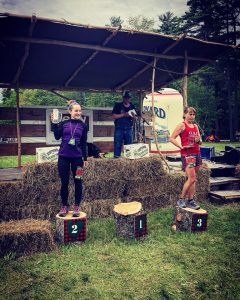 I received an email on Thursday morning from the race's timer, John Adams of Racewire. He informed me that they had actually removed her from the race results on May 31st based on her split times.
The course map is shown below. The course consists of a 3.5-mile loop and then on to the 25k course for 3 loops.
"Initially, the split mat we had on course was only meant to help count laps and keep track of how many runners were left on course throughout the long day. After someone contested Maude's result (I don't know who) the directors reached out to me and had me actually put it into a timing format."
I am impressed that both the race director and the timer reacted so quickly in order to maintain the integrity of their results and to be able to conclusively prove cheating in this instance.
What the timing showed, according to John, was that Maude likely ran the first loop legitimately.
At mile 13.8, Maude was 28th out of 52 females. The split mat is in the grove area of the map. By mile 18.1 she had moved up to 19th, and she was 2nd by 29.3 miles.
'Based on her splits, I believe she did the north section correctly the first time through, then on the next two laps, she turned around at the Yurt Aid station, cutting off ~6K from each loop, or ~12K in total. That would be fairly consistent with the pace she ran in the other sections."
East End Trail Race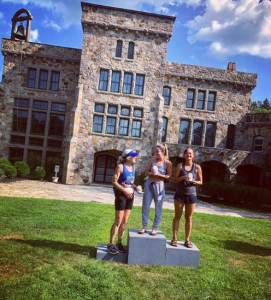 As I posted in the initial article, Maude was removed from the results. She originally was the 1st place finisher.  I applaud the swift and decisive action taken by the race. It is still a shame that Maude stood on the podium, robbing the true finishers of their proper recognition.
F.I.T. Challenge
I reached out to the race, and they have disqualified her from their spring race.
Her lap of 45:54 would have been the fastest lap of the day. Her lap of 47:28 would have been the 3rd fastest of all runners. She originally finished in 1st. They originally knew only that she could not have beaten the 1st place winner and awarded her 2nd place. Upon further review, they disqualified her.
Additionally, I heard from Jason Bui, co-owner of New England Timing. He was the lead timer for F.I.T. and has timed other events in which Maude participated.
"I just went back and officially DQ'ed her from this race, and every other multi-lap race that she has run and that I have timed."
Other Repercussions
In addition to the disqualifications, Maude was removed from The U.S. Skyrunning Team and has lost her sponsorship with Seven Seas Roasting Co. The reaction was swift from the moment Maude's cheating became public.
Other race directors, timers, teams, and sponsors should take note. Instead of irrational fears of being sued by a cheater, they need to act decisively once they have the evidence that an athlete has cheated. Their concern should be directed towards the honest competitors that worked hard for their finishes.
 Please consider a small contribution to help support the site. Contributions help to offset costs associated with running the site.
Thanks to all of you that support Marathon Investigation!