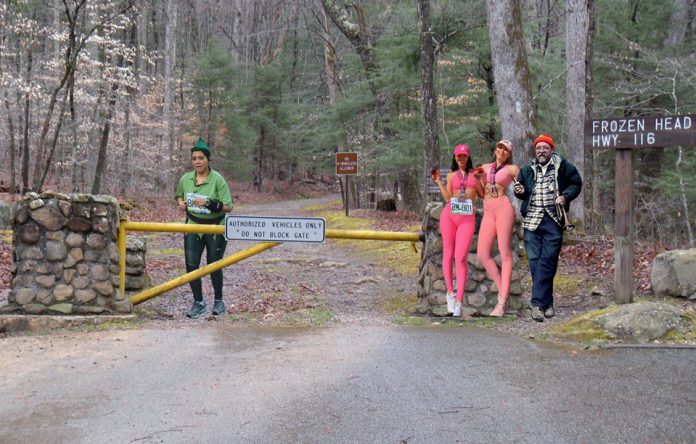 Readers of Marathon Investigation are familiar with "Patty Pan" and Bre Tiesi-Manziel. In an almost unbelievable coincidence, these worlds collided at Frozen Head State Park in Wartburg Tennessee
A Questionable Policy
The application fee for The Barkley Marathons is $1.60 and is non-refundable. If a runner is accepted to the race, but has to drop out, they are out the entire $1.60. Many runners have complained to Marathon Investigation that this policy could lead to bib selling, or worse.
A couple of weeks ago Gary Robbins posted on social media that he would not be able to compete in The 2019 Barkley Marathons. Due to The Barkley's policies, and the race director's greed that meant his bib would remain unused. However, one runner likely saw this post and had other ideas.
Serial Bib Thief Strikes Again?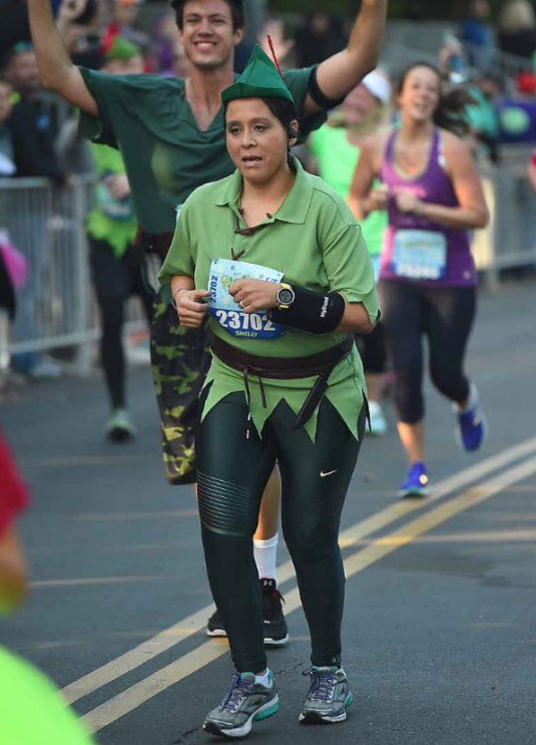 The "Patty Pan" story is still one of the most noteworthy cases ever covered by Marathon Investigation. Patty was the recipient of stolen bibs on two different occasions at Disney races. She was caught, and led off the course and put in cuffs after The Disneyland 10k.
I heard rumblings that someone had picked up Gary's bib. It was initially unclear how the runner managed to pass herself off as Gary Robbins, but in an interview with Race Director Lazarus Lake, he said,
"Gary is Canadian. As I recall, the runner was carrying a bottle of Maple Syrup and called me a Hoser. I assumed it was Gary. Plus they brought the required entry – a 6 pack of White Fruit of the Loom Big Men's Classic Briefs, Size 4xB."

Lazarus Lake
Close analysis of photos seems to indicate that the runner below was not Gary Robbins, and was indeed the infamous "Patty Pan". She is shown below after completing the second loop, before being apprehended by Keith Dunn ( twitter @keithdunn).
Patty's apparent theft was not the only controversy at Frozen Head this past weekend.
Course Cutting at Barkley?
Based on the strength of their strong finishes at The Run Like a Diva Half Marathon, Bre Tiesi and Khloe Yerae were granted Barkley entries. They claim to have finished the 100 plus mile race in a time of just over 2 hours.
When Bre was questioned about her pace, which would have been a record shattering 50 miles per hour, she responded:
" Get a life. To question me is absurd. There was no one to check me in at the checkpoints. I completed every step of the course. I am a full time fitness professional, please follow me on Instagram"
It was also unclear why Bre and Khloe were awarded medals, as there are no such perks at The Barkley Marathons.
There are no timing mats, so the evidence against Bre and Khloe is largely circumstantial. At The Barkley Marathons, runners collect pages from books that are set out at various points on the course. It was clear that Bre and Khloe did not complete the course when they could not provide any pages from any of the books. After much deliberation, both runners were removed from the results.
Support Marathon Investigation
Thank you to all that have contributed to Marathon Investigation. Your contributions are what enables me to continue the work of Marathon Investigation. To support the site, please consider making a small contribution.
Don't want to use PayPal? Click below to contribute without going through PayPal.